TV Whitespace Broadband coming to UK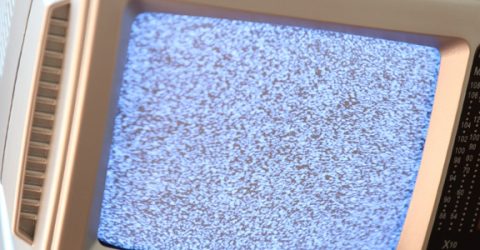 Microsoft is partnering with Sheffield-based company, Whitespace Technology, to bring a resourceful new type of broadband to the people and communities that need it most.
This partnership marks the successful completion of 24 months of trials and testing, as part of Microsoft's larger Airband Initiative. The project seeks to bring broadband to the most difficult to connect places in the world, with systems being developed in Jamaica, Taiwan, Colombia, Namibia, and many more countries.
A global programme like Airband requires the collaboration of smaller, regional providers all over the world. Microsoft hopes that this partnership with Whitespace Technology will not only enable a commercial rollout in the UK, but also continue development across Europe and in Africa.
What is TV Whitespace?
Broadband has a lot of way to reach us nowadays. Through cable, fibre, copper phone lines, 4G or satellites, the technology that brings us broadband has exploded in diversity and coverage. However, thousands of Brits still remain beyond the reach of all these options. In order to reach those final nooks and crannies of the country, broadband could be coming to us through TV signals.
A large chunk of the signal spectrum, which is regulated and divvied up by Ofcom, has been reserved for transmitting television – making use of some of the most robust wavelengths to deliver clear signals at very long ranges.
'White Spaces' are frequency bands that are left empty to prevent interference between TV channels. With everything going wireless, space on the spectrum is more valuable than ever – and TV white spaces are taking up a lot of prime bandwidth.
But recent research has found a way to use this empty space to transmit broadband data in a way that doesn't interfere with the regular TV broadcast. Not only does this make use of a previously unused part of the spectrum, the unique qualities of TV frequencies make them ideal for getting broadband out to rural areas.
The long wavelengths used by TV can travel as far as 10km, and can pass through large obstructions like trees and hills. These signals can be sent and received without direct 'line-of-sight', meaning there's no need for tall radio masts across the countryside.
Unfortunately, the exact details of a commercial rollout still seem to be a ways off. Until we have some precise numbers on the cost, speed, and reliability of TVWS broadband, it will be very hard to judge it alongside the plethora of other options available.
As more full-fibre development projects start to crop up across the country, and the massive rollout of 5G starts to take shape, Microsoft and Whitespace Technologies shouldn't wait too long before unveiling their new offering to the British market.