Twitter takes a hit despite fake news crackdown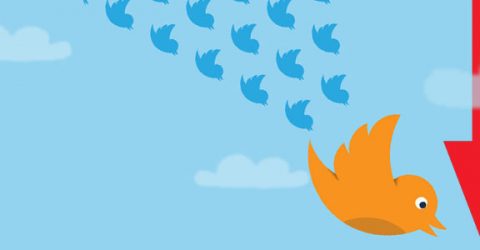 Despite its attempts to improve its service and tackle fake news almost £4.6 billion was wiped off the market value of Twitter after the social media giant admitted it had lost a million users.
Twitter shares fell by more than 20% in New York as investors, it was said, were alarmed when the number of active monthly users fell from 336 million to 335 million over the last three months.
Twitter also anticipated further membership loss as it continued to take action to block fake news and autobots that spread spam and offensive material.
In its crackdown Twitter has deleted more than 70 million fake or offensive accounts between May and June and continues to delete accounts at an estimated one million a day.
In particular, Twitter admitted that more than 50,000 Russia-linked accounts had used its service during the controversial 2016 US presidential election to post automated material about the election.
Despite Mr Dorsey's bullish statement, Twitter shares fell from $42.94 to $34.12, equivalent to a loss of $6 billion being wiped-off its market value, which stood at $30 billion.
It also came the day after shares fell by 19% in value after Twitter revealed it had lost three million European users following the fallout from the Cambridge Analytica data breach and the launch of stricter EU privacy laws.
Image: Alan O'Rourke