Does Bluesky have a bright future?
The Bluesky social media platform continues its slow rollout, but will it succeed in replacing the outlet formerly known as Twitter?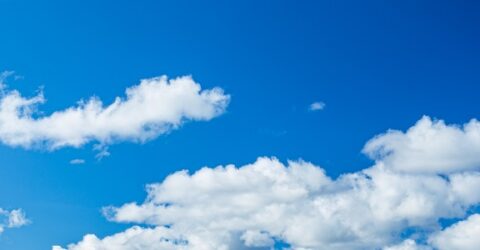 A few weeks ago, BroadbandDeals discussed whether social media is beginning to die away.
We outlined some well-known facts – Facebook is largely irrelevant to under-40s, Instagram is now saturated with irrelevant adverts and Threads never took off.
Yet as the social media dinosaurs fight against extinction, newer platforms are constantly emerging.
One of the most promising is Bluesky – heralded as a Twitter-killer before Elon Musk took that role on, promising the best parts of its ancestor without the trolling or fake news.
So could Bluesky be the saviour of social media? Or is it simply another cul-de-sac as we move away from public communications towards encrypted group messaging?
Blue sky thinking
Bluesky is currently an invitation-only platform. You have to wait for an established user to recommend you, or have an application request approved by the platform's administrators.
As a journalist, your correspondent was fast-tracked through the latter channel, though it still took several months for an invitation code to arrive.
After logging in, you're presented with a blank screen, and it isn't immediately obvious how to find people to follow.
Options are limited to searching for people you know – which is usually futile considering Bluesky has very limited user numbers at present – or signing up to discover new feeds.
The overall user experience is remarkably similar to Twitter/X, from the pale blue colour palette to the character limit on individual posts.
A small circular photo includes each poster's display name followed by a self-chosen @ tag in bold, above the content of their latest post and the time it was posted.
At the bottom of each post are boxes showing the number of people who've liked, commented on or reshared that post, with older posts in chronological order below.
Profile pages include follower/following/post counts, plus a short introductory bio and lists of posts, media and likes.
Instead of asking 'what's happening?', you're asked 'what's up?' It's all very familiar – some might argue unnecessarily so, considering Bluesky had an opportunity to reinvent microblogging.
Clouds on the horizon
As an American platform, it's perhaps unsurprising that there's very little UK content on Bluesky as yet. Some of the posts won't make sense to anyone on this side of the Atlantic.
Key topics of debate include alternative genders, and how much people hate X.
In a reflection of the issues dogging X, echo chambers are emerging as opinionated users seek to justify their prejudices by amassing likes and shares from like-minded individuals.
Photos of rocks and spiders are currently defined as adult content, while the only UK newspaper with a presence is the FT. There is an account purporting to represent the Guardian, but it's a parody.
One area where Bluesky impresses is its flagging of bogus content. This makes scams, parodies and impersonations easier to spot, such as the 'Guardian' account.
You can change your display name at any time (accounts are anonymous, for better or worse), but your account name can't be edited once it's been selected.
Everyone's account name is therefore the character string they first chose when setting up their account, followed by .bsky.social.
Is it worth signing up?
If you can't bear to be part of X any more, yet miss the immediacy of sharing and commenting on the issues of the day, Bluesky undoubtedly has merit.
With the exception of finding relevant people to follow, it's effortless to use – mainly because it's a thinly veiled clone of the platform Bluesky users refer to as "the other place".
However, the lack of British users is a real drawback. From politics and sport to popular culture and breaking news, content is almost entirely American in tone and outlook.
At this point, we must reiterate that you can't simply sign up to Bluesky. Even established users only get to mail out one new user invitation every fortnight.
As such, we're clearly judging a work in progress. Just be reassured that if your invitation hasn't arrived yet, you aren't missing anything compelling at this early stage…