UK 5G network goes live – are you up to speed?
Here's everything you need to know about the new mobile broadband network.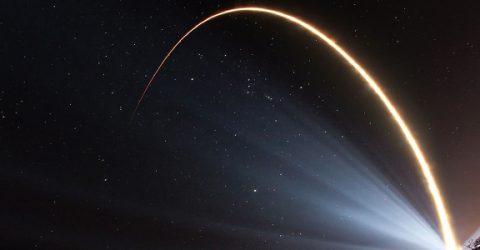 There have been a lot of announcements about the UK's 5G network recently, and you aren't alone if all the details haven't quite stuck in your brain. We're here to answer your questions and straighten out any confusion about what's going on.
5G is the new standard of mobile broadband and it's a huge upgrade over what we're currently getting.
GuideWhat is 5G and how can I get it?
Some areas of the UK are still on a 3G network, which struggles to reach a measly 0.3 Mbps maximum speed. In contrast, 5G currently reaches a tasty 1 Gbps bitrate and has the potential to reach speeds of up to 10 Gbps. This makes 5G competitive with the best fixed-line fibre broadband, and we could see many households decide to make the switch to wireless home broadband.
Who's on the 5G network?
EE were the first network to launch their 5G service. It's up and running in central London, Birmingham, Edinburgh, Manchester, Cardiff and Belfast. By the end of 2019 they'll also have 5G networks in Glasgow, Bristol, and Liverpool.
Vodafone is the only other 5G network currently operating, and is online in London, Birmingham, Glasgow, Bristol, Manchester, Liverpool, Cardiff, Birkenhead, Bolton, Newbury, Wolverhampton, Stoke-on-Trent, Gatwick, Plymouth and more. By the end of 2019 they'll also be delivering 5G to Blackpool, Reading, Southampton, Bournemouth, Guildford, Portsmouth, and Warrington.
O2 have announced that their 5G networks will launch in "Summer 2019", so we can expect them by the end of September. They're only launching in four cities: London, Belfast, Edinburgh and Cardiff.
Three will turn on 5G sometime in August, and only in London. However, by the end of 2019 they expect to have networks in 25 locations across the UK – more than any other network provider.
Do I need a 5G phone?
Only 5G compatible devices can access these new networks. That means customers will need to get new smartphones and 5G routers to start enjoying these incredible speeds. Currently available 5G handsets include the Samsung Galaxy S10 5G, OnePlus 7 Pro 5G, and LG V50 ThinQ. There is currently no 5G iPhone, so Apple fans are out of luck.
EE and Vodafone both offer 5G routers for home broadband, although the upfront cost to snag one can be as high as £100.
Will the 5G network be better than fibre broadband?
In terms of download speed and latency, 5G will outperform most types of home broadband. The networks are still very young, so no-one can be quite sure how they'll perform with millions of users connected to them. However, the biggest limitation at the moment is usage caps.
Unlike fixed-line broadband, mobile broadband is usually restricted by strict usage caps. EE currently offer 100GB for £75 a month, making it one of the most expensive options for home broadband. When all the networks are up and running and availability increases, competition between the networks will likely see these prices shrink. For today, tapping into 5G is certainly going to cost you.
What's next?
The future of 5G is very exciting. The potential for new devices and Internet of Things technologies is almost endless. Remote devices, wireless TV, artificial intelligence, self-driving vehicles, and many more applications can all see massive improvements through 5G. This might just be the biggest leap we've made towards the sci-fi future of movies.
Even if you're not interested in the breakneck speeds of 5G for your own use, in one way or another its going to bring big upgrades to daily life.