4G wireless broadband – is the end nigh?
For many people, 4G wireless broadband provides a lifeline to the internet, but the rollout of 5G might herald its demise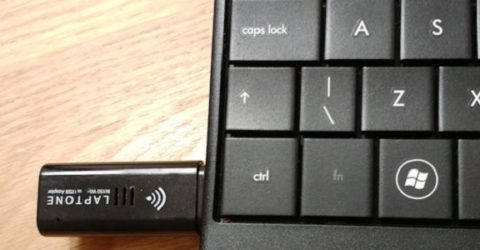 If you live in a rural region of the UK, some distance away from the nearest telephone exchange, your options for rapid internet connectivity have historically been limited.
Those options tend to include satellite broadband, community fibre partnerships which can cable multiple addresses at once, or 4G wireless broadband.
The latter has often provided superior connection speeds to anything available over Openreach's legacy network of copper telephone cables.
However, the age of 4G wireless broadband may be drawing to a close, as the UK's big four mobile networks increasingly turn their attention to next-generation 5G coverage.
Three, 4, can I have a little more?
Earlier this year, Three confirmed it was restricting 4G broadband sales to residential customers in certain areas.
And while this was described as a temporary move, it's interesting that where 4G services don't appear in certain postcode searches, newer 5G services are still being advertised.
This reflects a wider focus among mobile networks towards the rollout of 5G services – albeit mainly in urban areas for now.
Three offers 5G mobile home broadband in almost 200 locations around the UK, which is impressive considering its service only launched 18 months ago.
MoreWhat is 5G and how can I get it?
However, in terms of attainable mobile broadband speeds, Three is eclipsed by BT subsidiary EE.
EE is the only network to achieve average data transfer speeds of over 100Mbps in each of the UK's 16 most populous cities, according to RootMetrics data published last month.
These speeds are far in excess of anything residents could expect via Fibre to the Cabinet (FTTC) connections, let alone sluggish ADSL connections carried over copper phone cables.
It also puts 4G connectivity in the shade.
Something old, something new
For all its merits, 4G wireless broadband connection speeds are left in the dust by both 5G and the new generation of hyperfast Fibre to the Premises (FTTP) cable broadband services.
Like other venerable but outmoded technologies, 4G faces a slow slide into obsolescence.
Ofcom's long-delayed auction of additional 5G bandwidth will finally allow mobile networks to harness the far superior speeds achievable by combining high- and low-frequency signals.
This should eliminate the data drop-outs 4G customers sometimes experience in busy areas or at peak times, while simultaneously delivering far quicker upload/download speeds.
There might actually be some short-term improvements in 4G connectivity, as customer migration to 5G reduces pressure on existing 4G bandwidth.
And of course 4G will remain vital for people who simply can't access fifth-generation cellular services.
Even O2 only has coverage in 71 major towns and cities, with very limited rural coverage according to the 5G.co.uk website.
At the other end of the spectrum, Vodafone has reached a paltry 41 towns and cities at the time of writing.
So while the end of the 4G wireless internet era is undoubtedly approaching, it's still some distance away.