UK to get legal right to decent and affordable broadband
New legislation will ensure minimum speeds for every UK household.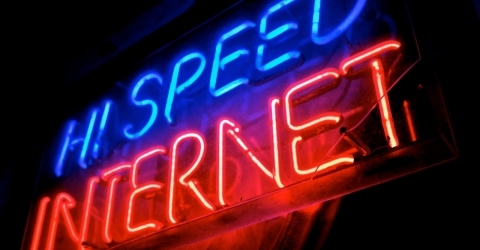 Ofcom has announced that from March next year everyone in the UK will have the legal right 'to request a decent and affordable broadband connection' under the government's 'Universal Broadband Service' safety net.
According to Ofcom, households will be able to request broadband capable of delivering download speeds of at least 10 Mbps and upload speeds of at least 1 Mbps. Under the legislation these speeds will be regularly reviewed, particularly as the amount of data people use is constantly changing.
Based on present day figures, 62,000 homes and offices would benefit from the new scheme, although upgrades to broadband networks means this figure is decreasing. These homes, Ofcom said, were among the most remote in the country or of a distance from a network that made getting a decent broadband service extremely difficult.
Ofcom has appointed BT and KCOM, the UK's oldest communications company, which is located in Hull, to provide the universal service connections. KCOM are to retain reponsibility for the Hull area, while BT will provide connections throughout the rest of the UK.
Both companies have been given until 20th March 2020 to make all necessary preparations, which will include substantial changes to their systems and processes.
From 20th March 2020 people will then be able to make a request and BT or KCOM will have 30 days to confirm whether the person is eligible. Once confirmed the two companies will have to deliver the connection as quickly as possible under strict targets set by Ofcom.
The cost of providing connections to eligible homes will be paid for up to £3,400. If any required work costs more than that customers can either pay the additional costs or look for an alternative solution outside of the universal service, such as satellite broadband.
Broadband coverage is improving all the time and 95% of homes and small businesses can access superfast broadband. However, this safety net is needed to cover the 2% that currently can't get decent broadband and, in particular, to stop the development of a two-tier system. Hopefully further steps will ensure everyone can get the best broadband deals without shelling out huge amounts up front for installation.
Image: Tony Webster