Wind farm firm explore broadband boosting for rural areas
Good news for Scotland with plan to add coverage-boosting FWA's to Scottish wind farms.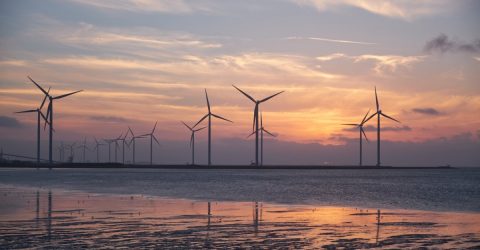 Leading international hydropower firm Statkraft are looking at adding broadband coverage boosting Fixed Wireless Access (FWA) broadband networks on their Scottish wind farms.
This is just more good news for rural Scottish consumers and businesses after a series of schemes set up to increase connectivity.
Why build broadband into wind farms?
Statkraft have recently opened a headquarters in Glasgow ahead of building more wind farms in Scotland.  So it seems they definitely have a vested interest in improving Scottish connectivity.
The Norwegian company already has an established network of wind farms across rural UK including areas outside of Carmarthen, Glasgow, Thurso and Inverness.
However in the official statement from Statkraft the key word is 'could'. As you can see they're rather vague, so while it's unlikely they would make a statement about it if it wasn't in the pipeline, it's not a definite.
Just more good news for rural communities
The government are pushing schemes to improve full fibre connectivity in rural regions. High installation costs mean ISP's might be slow to take on the work / investment themselves.
On average it costs around £4000 per premises for set up in areas like the Outer Hebrides.  Whereas it costs around £400 for urban premises!
So non ISP's setting up schemes to improve full fibre coverage is a game changer for consumers. It could improve both quality of connection and install / plan prices for customers in rural areas.
This news follows the announcement of Digital Scotland (public and private funding) allocating over £400 million in funds to connect rural areas to superfast fibre broadband.
What else can I do?
If you live in a rural area that doesn't have any upcoming improvements to fibre it's worth looking into 4G home broadband options. Networks like Three, EE and Vodafone also offer good value 4G plans.