What happened to Scotland's R100 broadband rollout?
Scotland's R100 broadband scheme is years behind schedule, and delays are only going to get worse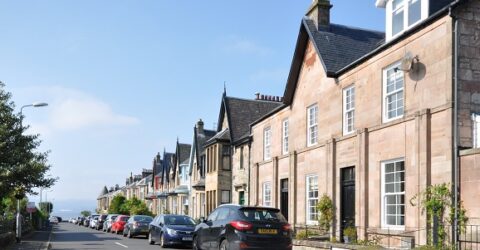 If you're a rural resident of Scotland, you'll probably be aware of the R100 broadband scheme – and in particular, its continuing absence from your neighbourhood.
For anyone in the rest of the UK, the story of Scotland's R100 broadband project provides an object lesson in why you shouldn't put your faith in election pledges.
Like Edinburgh's trams, it's a sorry tale of broken promises and missed deadlines – despite being underpinned by a genuine desire to give every home acceptably rapid internet speeds.
Before we consider the latest developments surrounding this scheme, here's a quick recap.
Promises, promises
During the 2016 Holyrood election campaign, the ruling Scottish National Party unveiled a proposal called Reaching 100, or R100.
If elected, they pledged to deliver superfast broadband to every premises in Scotland within the lifetime of the next Scottish Parliament.
While 'superfast' was defined as at least 35Mbps (hardly gigabit connectivity), it would have transformed the online experiences of people reliant on ADSL connections.
The SNP were duly returned to power, though mainly on the promise of delivering independence – they're increasingly marketing themselves as a single-issue party.
Then the problems began.
There have been endless revisions to the original scheme, delays in awarding contracts, legal challenges by unsuccessful bidders, and classic examples of bureaucratic inefficiency.
Needless to say, the original 2021 deadline came and went, with lockdowns exacerbating delays during the final year of Parliament.
By then, Scottish ministers were refusing to even discuss completion dates, while partner organisation Openreach remained equally tight-lipped.
Where are we now?
It took a recent Freedom of Information request to uncover the fact that Scotland's R100 broadband scheme isn't expected to be completed until 2028.
That's seven years behind schedule, and 12 years since the scheme's commencement. Cynics might suggest even 2028 seems optimistic the further north you go.
Central and southern Scottish properties should be connected by the middle of the decade, but the biggest delays – inevitably – focus on Scotland's northernmost counties.
This is the most sparsely populated corner of the UK, with around 60,000 premises awaiting connection in far-flung areas where existing infrastructure is often non-existent.
Recent figures suggest 94 per cent of Highlands dwellings remain unconnected, despite £17 million of investment having already been made.
Of the 115,000 homes scheduled to be served by R100 infrastructure across Scotland, just 14,353 have been reached so far.
That means only one in eight eligible properties has been connected, two years beyond the scheme's original completion date.
Are there any alternatives?
Interminable delays to the R100 scheme have already driven many people to look elsewhere for dependable high-speed internet.
If your home is one of the 259 in East Renfrewshire awaiting connection, you can always pop into Glasgow and use fast public networks to complete data-intensive tasks on a laptop or tablet.
For the 12,773 properties in the Scottish Highlands awaiting connectivity, logging onto an urban 4G/5G/WiFi network simply isn't an option.
The UK Government's 10Mbps Universal Service Obligation could help some rural residents, though any costs over £3,400 need to be met by homeowners themselves.
Community Fibre Partnerships can lower this per-household cost, but they require individuals to step up and represent their communities in negotiations.
You could also consider satellite broadband, with prices more competitive than was historically the case. Connection speeds of up to 100Mbps shame copper landline connections.
Bear in mind that satellite broadband prices are high and latency can be a problem, making this inappropriate for real-time activities like online gaming.