What's going on with the UK broadband upgrade?
The media can't decide if the UK broadband upgrade is going well or failing badly, so what's the truth?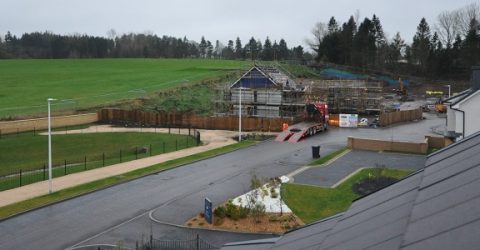 If you've been following domestic broadband news recently, you might be feeling rather confused.
Recent months have seen a rush of stories about the ongoing rollout of gigabit capable connections – the latest iteration of the government's project to connect everyone in the UK to better, faster broadband.
Perhaps unsurprisingly, the UK Government has been keen to tell us about the 500,000 households that have gained a gigabit capable connection over the past two years.
On the other hand, we've had reports that UK connections are slipping down the world's league table in terms of speed, and now lag behind the speeds achieved in Liechtenstein.
These two stories seem contradictory, so who is right?
Getting the gig?
According to the UK Government, more than 7.5 million premises can now get gigabit capable broadband, up from 1.4 million premises two years ago.
However, politicians know many parts of the UK, particularly rural and isolated areas, still cannot get a good connection.
They are urging residents in these regions to apply for the gigabit broadband voucher scheme, which runs until March 2021.
This provides financial help for communities with very poor broadband connections, in a bid to drive up the quality of domestic broadband performance.
But what about those terrible league table results?
There is no doubt that other countries have moved faster than us towards install cutting-edge connectivity, and therefore have faster broadband at the moment.
There are various reasons for this.
Some countries like Estonia have used digital capabilities (including broadband) to build themselves up from a standing start – in Estonia's case, from having been a Soviet republic.
MoreRural Fibre roll-out at risk
They have not been hampered by legacy tech or piecemeal development, as we have in the UK.
Other countries have smaller populations and/or smaller land masses to cover, while some simply started to upgrade their infrastructure earlier than the UK.
In short, the current situation is a mixed bag, which is perhaps why there is an enquiry underway to see how viable the government's plans for faster UK broadband are.
However, since that enquiry began, we have experienced two Covid-19 lockdowns, and the fundamental changes to working and living patterns that have ensued.
Almost overnight, broadband usage soared as people began working, learning and socialising from home.
Despite fears that the nation's broadband would fall over, unable to cope with such a spike in traffic, the first lockdown actually went pretty smoothly.
The UK broadband system is not perfect. Indeed, it's still very much a work in progress.
But lockdown suggests the system is far more resilient than many gave it credit for.
Indeed, there's growing evidence that talk about the necessity of gigabit broadband in every home has been rather exaggerated.
Even so, there's clearly a long way to go before we can boast world-leading broadband connectivity.