What's gone wrong with the Scottish Government's R100 broadband scheme?
The Scottish Government's R100 broadband scheme promised to transform Scotland's internet access, but this flagship manifesto pledge hasn't been met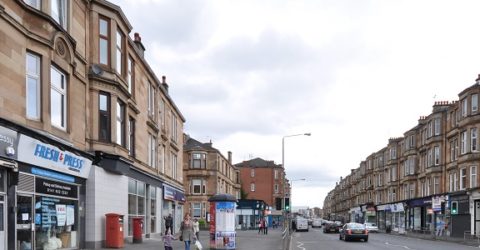 Despite being part of the United Kingdom, Scotland has a long track record of following its own path in terms of infrastructure projects.
With a separate legal system and parliament, decisions taken at Holyrood in Edinburgh can differ widely from those taken in Westminster.
And without getting into a debate on the merits of devolved governance, it's fair to say results are often only as effective as the politicians implementing them.
In the case of the Scottish Government's R100 broadband scheme, as with other high-profile infrastructure projects this century, things haven't turned out as pledged…
MoreWhat's happening with UK broadband?
The other R number
The SNP unveiled the R100 project (Reaching 100 per cent) in their 2016 manifesto.
They promised every premises in Scotland would have access to superfast broadband by 2021.
This would have eliminated the need for 11Mbps ADSL connections in an estimated 180,000 Scottish homes, the vast majority in rural regions.
Every home would have received Fibre to the Cabinet connectivity, typically delivering minimum speeds of 35Mbps.
Ironically, that would have been invaluable for the hundreds of thousands of Scottish households who are now struggling through lockdown with limited broadband.
What's gone wrong?
The R100 broadband scheme has experienced numerous issues, reminiscent of delays to other high-profile Scottish projects – and also to the subsequent public enquiries.
Regarding R100, there were delays in letting contracts, changes to the original brief, and a legal challenge from Gigaclear against the awarding of key infrastructure work to BT.
It's been announced that work on R100 will continue beyond 2023, with Scottish Government ministers now refusing to discuss possible completion dates.
People still reliant on sluggish broadband will be offered vouchers to sign up to commercial providers as a stopgap, even though non-Openreach providers are unlikely to be an option.
Sparsely populated rural regions remain reliant on ADSL connections precisely because they lack commercial alternatives through firms like Hyperoptic or Virgin Media.
The Highland Council region covers a bigger area than Belgium, yet it's home to fewer people than Plymouth, so installing FTTC to isolated bothies isn't cost-effective for private firms.
I live in Scotland. What can I do?
Other than waiting for a few more years, your options are limited.
Under the UK Government's 10Mbps Universal Service Obligation, you have a legal right to request a connection speed at this rate from BT.
However, this USO only covers the first £3,400 of infrastructure works, with additional charges falling on individual homeowners. Those top-up fees could be punitive.
GuideHow to get cheap internet access for home schooling during lockdown
It may be possible to sign up to a Community Fibre Partnership through Openreach, slashing the per-household cost of installing a fibre trunk cable into your village or hamlet.
You could investigate a 4G MiFi network, or if indoor 4G signals aren't strong enough, look into satellite broadband.
This is expensive and suffers from considerable latency, but it can deliver FTTC-rivalling download speeds pretty much anywhere.