Why is the UK worried about Huawei and what does this mean for 5G?
The Huawei controversy continues as Boris Johnson says we 'will not risk British security".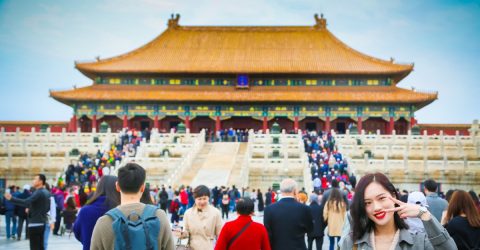 Bo Jo says no.
Today Boris Johnson said that he will not risk Britain's security when upgrading the nation's 5G communications network. However he also challenged critics of Chinese technology firm Huawei to come up with an "alternative" provider.
In an interview with BBC Breakfast, Johnson said: "The British public deserve to have access to the best possible technology. We want to put in gigabit broadband for everybody. Now if people oppose one brand or another then they have to tell us what's the alternative."
Hua-Why?
Huawei are accused of spying for the Chinese government by the US, a claim denied by the Chinese government. The Chinese government has a lot of control over the private sector. Some laws allow for the government to access business data or systems for 'security purposes'.
There are also concerns because founder of Huawei, Ren Zhengfei, was an engineer in the Chinese People's Liberation Army in the 1980s. The Chinese People's Liberation Army is the armed wing of the Communist Party of China. They have ruled the People's Republic of China since 1949 and are accused of many abuses of power.
The US have said using Huawei would be "nothing short of madness". The UK has also been under pressure from the Five Eyes intelligence sharing organisation. The Five Eyes intelligence network is made up of the UK, US, Canada, Australia and New Zealand. Last year Australia banned Huawei from running its 5G broadband network.
Trade impact.
The British government seem unconcerned with risks. However, many are worried that the use of Huawei may impact upcoming post Brexit trade talks. If concessions aren't made over the use of Huawei, the UK may be shut out of vital intelligence sharing networks.
In an effort to appease US concerns, Huawei will only be allowed to help build some "non-core" parts. This consists of items that do not store data, such as antennas. The UK have said Huawei are blocked from producing "core" parts, which could allow access to sensitive information.