WiFi 6 is here – are you ready?
The new WiFi 6 standard has been collaboratively developed to deliver the best wireless connectivity today's tech can support.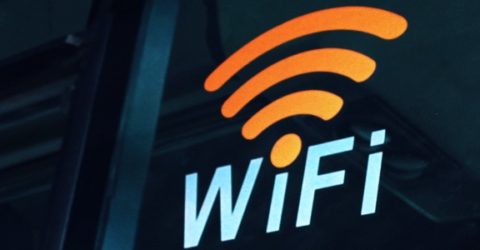 If you thought WiFi was a single universal standard, you'd be right and wrong at the same time.
A global non-profit organisation called the Wi-Fi Alliance ensures wireless data signals are distributed and received using processes any compatible device can recognise and interpret.
Members of the Alliance include Apple and Microsoft, Samsung and Sony, Dell and Intel, Motorola and T-Mobile. They routinely collaborate, sharing knowledge and new technologies.
Collective brainstorming has seen several iterations of WiFi developed over the last quarter of a century – which is why it's not a single standard.
In fact, the latest WiFi6 certification is far removed from its comparatively slow predecessors, offering a number of benefits to consumers around the world.
Pretty fly for a WiFi
Known within the industry as IEEE 802.11ax, WiFi 6 replaces the 802.11ac standard (WiFi 5) that was first adopted in 2014.
Alongside this official title, it's also known as High Efficiency WiFi, because it's been designed to tackle a major scourge of its predecessors – network congestion.
If you've ever found your WiFi dropping in and out, or being affected by seemingly random external events (from neighbouring kettles to car alarms), you'll understand why this is important.
We discuss this phenomenon in more detail in our guide to broadband routers.
WiFi 6 promises superior throughput per square metre in densely crowded areas like shopping centres.
It also returns lower latency, reducing stuttering and lag when trying to do anything wirelessly.
We won't explain the science behind how it improves on WiFi 5, since spatial multiplexing and orthogonal frequency-division multiple access aren't very exciting topics.
It's a measure of how slowly these processes are developed that work began on a new WiFi standard back in 2015, yet it was only approved last year.
Your current broadband router probably won't offer WiFi 6, but your next one ought to. Check with your ISP once your current contract ends.
Band' of brothers
Another advantage of the sixth-generation WiFi standard is its ability to work at higher bandwidths than existing wireless broadband routers.
Many households have single-band routers, operating across the congested 2.4GHz frequency.
Dual-band routers combine this with the 5GHz frequency, which transfers data more quickly but over a smaller geographic area.
Then there's tri-band – the latest evolution in home internet connectivity, but one which hasn't been widely adopted by WiFi-enabled device manufacturers yet.
We wrote about tri-band routers just over a year ago, describing how the 6GHz frequency can throughput data at speeds of one gigabit per second.
It's no coincidence that the fastest domestic line speeds available in the UK are themselves 1Gbps connections. The newest WiFi 6E standard is designed to exploit this lightning-fast connectivity.
What will this mean for me?
In essence, it should mean faster and more stable WiFi connections around the home.
In time, more and more wireless gadgets and appliances will be built to capitalise on the higher throughput rates offered via the 6GHz frequency. At present, very few devices are.
You'll be lucky if your current broadband router is WiFi 6 compatible, but it's worth investigating if your next router is – and requesting an upgrade if the answer is no.
On most Openreach broadband connections, one wireless router can be plugged into another, with the end device handling data distribution and receipt around the home.
If the router supplied by your current ISP isn't delivering tri-band connectivity, you could invest in a third-party router, which will deliver superior connections straight away.
Of course, even the fastest WiFi router in the world won't improve the speed of a fundamentally slow broadband connection.
If you want to feel the full benefit of the WiFi 6 standard, a full-fibre broadband connection is undoubtedly the way to go. Only a few years ago it was a rarity, but more and more homes now have the potential to connect with lightning-fast gigabit speeds.
You can find out if the fastest broadband deals are available in your area, by entering your postcode in the checker below.