DIY Video streaming – the rise of a big-bucks phenomenon
Self-made live video is big business nowadays, from Twitch and YouTube channels to Instagram Stories and Facebook Live streams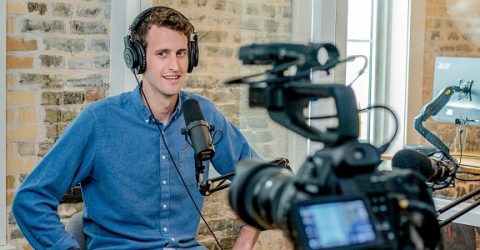 It wasn't so long ago that recording a professional-quality video required a studio camera, a specialist operator and editing equipment that required a specialist computing rig.
How times have changed.
The 4K picture quality of today's smartphones enables them to capture video clips in brilliant quality.
The addition of a cheap go-anywhere device holder like a Gorillapod ensures stability, while some grips even incorporate LED lighting and a unidirectional microphone.
Desktop computers have basic video editing packages built into their operating systems, while various video editing apps are available in the Android and iOS app stores.
As such, it's surprisingly easy to produce self-made video streams, with a plethora of platforms competing for uploads.
And all this has coincided with unprecedented changes in the media we consume, and the platforms we consume it through…
Lock and loading
One of the unintended consequences of the UK's on-off relationship with lockdown has been a rapid growth in the amount of time adults are spending online.
And while much of this is work-related, we're also spending a lot more time consuming video footage online.
Video calling platforms like Zoom and Teams are taking over from phone calls, and social media video content is increasingly supplanting photography as the go-to entertainment format.
Research by Ofcom has shown that 90 per cent of adults with access to the internet use at least one of the main video platforms – YouTube, Snapchat, Instagram and TikTok.
MoreShould your kids be using TikTok?
(This doesn't include any of the more specialist video streaming platforms. At the time of writing on a Wednesday afternoon, gaming service Twitch was reporting 2.7 million live viewers.)
Ofcom has also discovered that a third of adults spend more time on video-sharing services than watching broadcast television.
And this dramatic increase in content consumption is being fuelled by an equally rapid rise in content production.
An estimated 40 per cent of adults (and almost 60 per cent of older children) now create, upload and share video content with either their social networks or the wider world.
Shake your money maker
Home-made video footage used to be the preserve of TV shows like Takeover TV and You've Been Framed, sent in speculatively and potentially rewarded with a small cheque in the post.
The earnings potential of today's self-made video streams would astonish someone who hadn't been paying attention to the industry's meteoric growth.
YouTubers earn up to $20 million a year from a career in front of the lens, while Instagram influencers like Ariana Grande and Cristiano Ronaldo earn roughly $1 million per post.
MoreHow to get older relatives into video calling
More modest fortunes are being earned in this country by the likes of fitness guru Joe Wicks, gaming guru Daniel Middleton (DanTDM) and fashion blogger Zoe Sugg (Zoella).
The vlogging market is increasingly mature, and fierce determination is needed to achieve either a significant following or a full-time income, let alone both.
However, the growth in self-made video streams shows no sign of abating.