BT and O2 launch 5G in the same week!
BT and O2 are the latest networks to enter the bitter high street 5G battle.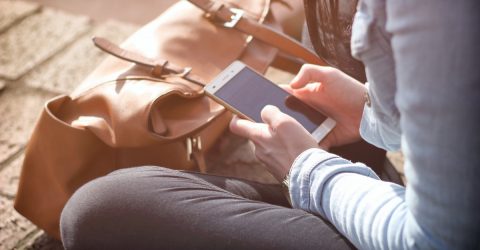 The latest networks to announce that they are moving into 5G are BT and O2. BT customers can now access superfast new speeds on compatible devices in certain cities. The update is initially only available to BT Plus customers who can now get access to four new options which include 12GB, 30GB, 60GB or 200GB 5G handset plans, with prices starting from £45 per month.
Currently EE, Vodafone and Three offer 5G. However Three customers were outraged this week when both the 5G and 4G network went down, leaving people without signal for days.
5G has come with a lot of teething problems for customers. Apple were even so sceptical of it's rollout they neglected to make their latest generation of phones 5G ready!
Old reliable.
With so many 5G issues consumers might be more likely to switch to BT for 5G. BT's origins go all the way back to 1846! Originally known as 'Electric Telegraph Company', they were the world's first public telegraph company, which developed a nationwide communications network. So customers might be tempted to use a time tested company for more reliability with this seemingly temperamental signal.
BT are rolling 5G out to customers in the same areas as it's subsidiary company EE. Though as one of the biggest telecoms players in the UK there's no doubt they'll ramp up rollout quickly.
Stolen thunder
O2 have somewhat stolen BT's thunder this week. They revealed back in July that it would turn on it's superfast 5G network in October.
Today they announced the launch of their 5G network in 6 cities. In July O2 confirmed that their 5G service will go live in areas including Belfast, Cardiff, Edinburgh, Leeds, London and Slough. This will be followed by more areas throughout 2019 and into 2020.
Deals ahoy
So if you're looking to switch to 5G it seems like the perfect time is coming. With all the big hitters throwing their hats into the ring, there will surely be a price war coming. At the moment Three have the best SIM only 5G deal. They're offering Unlimited data, minutes and texts for just £10 a month!
However with news of BT and O2's launches the deals will only get better! So watch this space for news on the best 5G deals!