BT confirm Gigabit broadband!
BT confirm the launch of their Gigabit home broadband package for Spring 2020!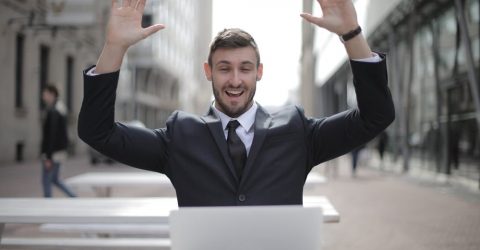 Expected surprise!
It was recently reported that BT have been trialling Gigabit speeds for a lucky few customers. (The trials were billed as a 'Full Fibre 900 HALO' package for existing HALO subscribers.) Well BT have now made a not so surprise announcement! That's right! BT will be rolling out access to gigabit speeds for customers at the end of the month!
Oh, HALO there!
It's being assumed that, like the test, the Gigabit service will be available to those subscribing to BT's HALO subscription. However this is just industry speculation until BT confirms details of the rollout.
HALO is an add on which gives users premium features and assurances. They include access to BT's Home Tech Experts and more powerful routers. HALO also acts as the ultimate back up for any service outages. This is done through access to their Complete Wi-Fi guarantee (mesh system), faster mobile speeds and a mobile broadband backup.
So it would make sense that they reserve the usage of Gigabit for this premium package. It would also give them time to work out any teething issues with a smaller pool of customers. A smaller pool of customers who also happen to have a mobile back up in their package!
Perfect timing.
This news couldn't come at a better time! With people self isolating or quarantined because of Coronavirus, we're going to need the fastest broadband we can get! With school and work closures there many households are now struggling to stream, game and work 24-7.
This will have a huge knock on effect with productivity and ultimately profitability if workers don't have adequate speeds! Which is definitely the thing on new remote workers' minds, productivity…not Netflix.
Need for speed!
The initial test was run through the UK's Openreach full fibre network. Openreach are currently only offering speeds of up to 330Mbps (50Mbps upload) for consumer networks. However it has been confirmed that they will be increasing available speeds in time for BT's launch.
On 23rd March 2020 Openreach will have two 'tiers' available for ISP's to offer customers. These new tiers are 500Mbps (75Mbps upload) and 1000Mbps (115Mbps).
So watch this space for confirmation on speeds, prices and packages!
A statement from BT: