Faster broadband drives 136% spike in kids TV deals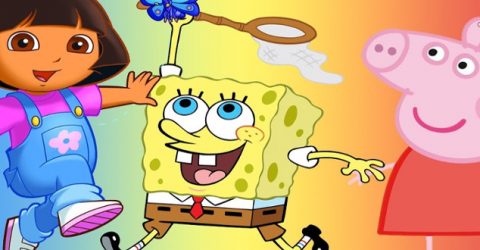 Fast fibre broadband is driving a huge spike in the numbers of video on-demand applications aimed at children, the lastest industry reports say.
Analysts at IHS Markit found that the number of on-demand services for young children more than doubled from 74 in 2012 to 175 in 2016.
Streaming video to your TV requires a constant fast connection that only fibre broadband can supply.
Fibre broadband is sold in the UK as speeds 'up to' 38Mbps and 76Mbps.
Standard broadband, which is much cheaper than fibre but can only offer speeds up to 17Mbps, is often not reliable enough to stream HD TV at a constant rate.
More: The Best Value Fast Fibre broadband deals in 2017
Increasing amounts of online exclusive content and easier payments for on-demand services have helped kids TV hit the mainstream.
IHS Markit analyst Kia Ling Teoh added: "The smartphone-fuelled emergence of app stores has led to a new wave of subscription services.
"Besides the ability to offer a protected environment for young children, they can be rolled out internationally more quickly and at a fraction of the cost of linear TV channels."
NOW TV, a division of Sky, are running some of the most popular pay-as-you-go services.
The NOW TV Kids Month Pass costs just £2.99 a month with no contract.
It offers access to live TV channels including Nickelodeon, Nick Jr and Cartoon Network, as well as hit kids TV shows on demand like Peppa Pig, Dora the Explorer and SpongeBob SquarePants.