Free 1Gbps London public WiFi – but only for Square Mile
London's financial district will be kitted out with free 1Gbps public WiFi after a deal was struck to install high-speed tech to the Square Mile.
The City of London Corporation claims the multi-million pound project is "one of the largest investments in wireless infrastructure" London has ever seen.
Cornerstone Telecommunications Infrastructure Ltd (CTIL) and O2 have a 15-year contract to manage the network.
CTIL was set up in 2012 as a joint venture between O2's parent company Telefónica and Vodafone.
No financial figures or firm dates have been announced but the rollout of the 4G LTE tech is expected to start this spring, with the network fully live by August 2017.
The Square Mile is home to over 14,000 businesses, including tech firms, international banks and finance companies.
How will it work?
CTIL will build 46 4G mobile small cells housed inside lampposts, street signs and CCTV columns to allow better mobile coverage at street level.
These tiny boosters are already being using by mobile phone companies to amplify signal across small areas.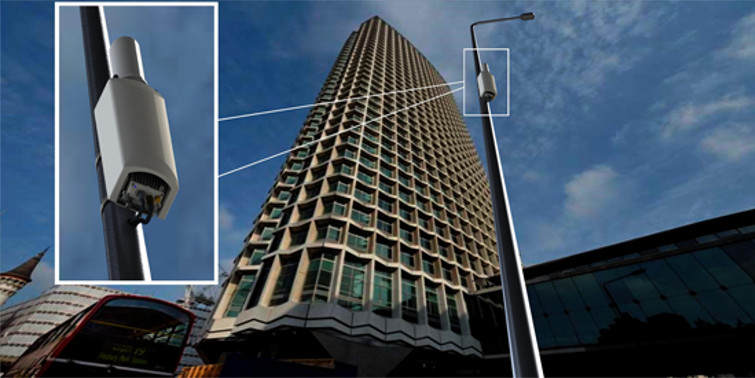 Square Mile workers will still have to register, but after that it's free 1Gbps internet all the way.
The network covers 1.12 square miles in one of Europe's biggest financial districts – staffed by bankers and hedge funds and the like.
High bandwidth services like video chat or watching HD Netflix should be no problem with 1Gbps speeds.
It should put an end to WiFi "blackspots" to ensure continuous mobile internet anywhere around the Square Mile.
Of course we'd prefer our bankers were working with this high-speed internet rather than watching the new Game of Thrones, but that's another story.
Sky falls as Cloud replaced in Square Mile?
The organisers boast this new public WiFi will be "faster and more advanced than in other leading global financial centres", including New York city.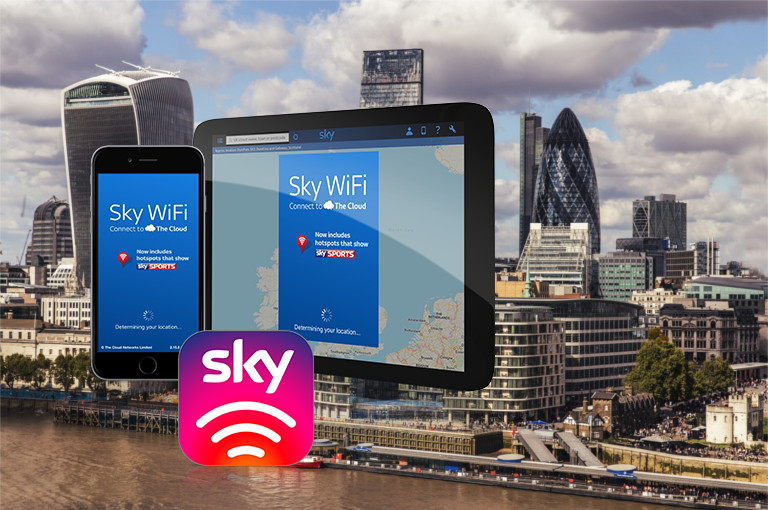 The new tech is something of a kick in the teeth for Sky, as CTIL will replace the Murdoch-owned public WiFi network The Cloud.
Sky's public WiFi is available in around 16,000 hotspots across the UK, including supermarkets and concert venues.
It is largely free and only requires a sign-in, but some venues do charge for limited access and there are monthly subscription prices from £6.95 a month if you want access to The Cloud anywhere in the country.
What about 5G?
The City of London say the new network ensure the City is best placed to become an early adopter of 5G – widely expected to become available in 2020.
O2's own research shows that a proper 5G rollout would add more than £7 billion a year to the UK economy by 2026.
What do the experts say?
Malcolm Collins, Managing Director, CTIL, said: "This is an exciting opportunity for us to work together to lead the roll out of next generation wireless technology.
"Small cells will be key as operators look to support the growing needs of customers."
Mark Boleat, Chairman of the City of London Corporation's Policy and Resources Committee said: "Free, reliable, high-speed wireless internet is a must for any modern, competitive financial centre. That is why I am thrilled to have CTIL deliver this essential project for the Square Mile.
"Soon, residents, visitors and workers in the City will be able to enjoy uninterrupted wireless connectivity, and this project should ensure that wireless 'black spots' in the Square Mile become a thing of the past."