Gigaclear snaps up Aylesbury Vale broadband network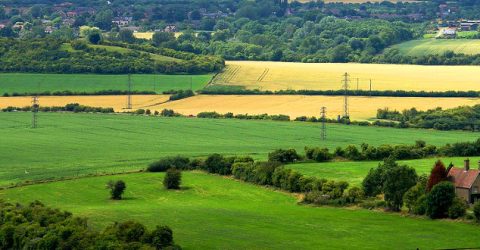 Full fibre broadband firm Gigaclear has bought the assets of Buckinghamshire rural broadband provider Aylesbury Vale Broadband (AVB), adding around 100 new postcodes to its network.
Gigaclear focuses on building and installing its own gigabit-capable broadband networks, usually in rural, hard to reach or underserved areas.
Its broadband lines can reach speeds of 1Gbps, or one gigabit per second.
The Oxford-based provider also sells cheaper broadband at 30Mbps or 150Mbps.
Crucially any speeds on offer are symmetric, rather than the asymmetric fibre lines installed by every other national ISP. At root, this means that upload and download speeds are closely matched.
BT, Sky, TalkTalk and every other provider using the Openreach network can only offer single-digit upload speeds, usually in a ratio of upload to download of around 1:10. That means if you buy a 76Mbps fibre deal, you may get 76Mbps downloads but your uploads will hover around the 8Mbps mark.
As of 2017, it serves around 7,000 customers nationwide.
The buyout means Gigaclear will be able to serve seven villages in north Buckinghamshire, as well as expanding its fibre to the premises network further across Aylesbury Vale.
Since it began in 2015, AVB connected around 300 homes and businesses to gigabit-capable broadband.
Before this, locals in the area were routinely faced with limited and unreliable internet connections with speeds as low at 1Mbps or less.
There are around 2,000 properties in reach of AVB's network, extending 13 miles across the district.
Janet Blake, a board member of AVB and local councillor at Aylesbury Vale District Council explained how the sale came about.
The local council was the major shareholder in AVB, and funded the gigabit network through commercial loans.
Brett Shepherd, Chief Operating Officer of Gigaclear, added: "We're delighted to take over the infrastructure that AVB has laid to enable the local Aylesbury Vale residents to access future proofed technology.
"Our intention is to make this process as seamless as possible for existing customers, as well as expand our offering so more of the local community can connect to our network quickly and experience the very best broadband technology."
Gigaclear has bought AVB's assets rather than the company itself.
This means any AVB customers will be invited to switch their service over to Gigaclear.

A dedicated customer services line has been set up to respond to any queries from both new and existing customers: 01865 664220.

MAIN IMAGE: Aylesbury Vale District Council