How to watch Wimbledon online for free
How to make sure you don't miss out on the action from your favourite sports stars.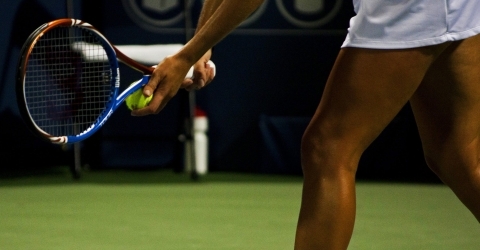 It's summer and the world's most prestigious tennis tournament, Wimbledon 2019, begins today.
Serbian Novak Djokovic is defending the men's singles title, and Germany's Angelique Kerber is defending the women's crown.
The men's championship is looking to be a tight conflict between Djokovic, Roger Federer, and Rafael Nadal. British favourite, Andy Murray, will not be competing in the singles tournament as he is still recovering from serious hip surgery. Murray will, however, compete in the men's doubles with partner, Pierre-Hugues Herbert.
The women's singles is looking to be a dramatic saga. Some commentators are speculating that this could be 37 year-old Serena Willams' last appearance at Wimbledon. And she'll be facing off in the first round against Cori Gauff. The 15 year-old is the youngest person to ever compete in the tournament.
As usual, Wimbledon is available to watch on BBC One, BBC Two, and the Red Button. You can also stream all matches online for free with BBC iPlayer. You'll need to have a television licence though.
What if I don't have a TV licence?
Commentary, highlights, and analysis are free to watch through livestreams available on the official Wimbledon YouTube channel. Unfortunately, no full matches will be streamed outside of BBC channels in the UK.
If you want to watch Wimbledon from outside the UK, BBC iPlayer can be accessed through a VPN server. Some people also use VPNs to watch online content without a tv license, relatively risk-free.
Viewing BBC content without a licence is illegal, and you could face a fine of up to £1000. This is, of course, not something that we can recommend doing.
The BBC has faced massive criticism lately for spending £3 million on branded mugs and magnets. The expense came shortly after free TV licences for pensioners over the age of 75 were abolished. Even worse, BBC stars have received a hefty 7% pay rise over last year.
As with most sporting events, you can expect to find most high-profile Wimbledon matches uploaded around the internet. Usually within minutes of airing. The BBC is usually pretty quick at taking these videos down, but they'll never manage to get them all.
So, however you decide to enjoy some tennis this season, make sure to stock up on plenty of cream.