Southwark links up 100,000 to Hyperoptic full fibre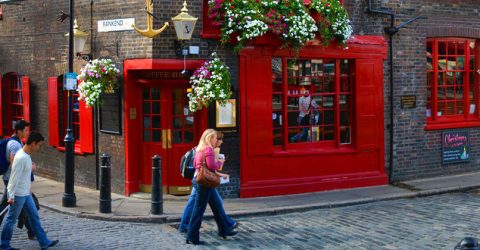 Residents in Southwark are about to get a major gigabit broadband boost from Hyperoptic full fibre.
The local council has signed a deal with the challenger ISP to lay down cabling for full fibre connections to 53,000 homes and 1,000 local businesses.
That means over 100,000 people in Southwark will have access to 1Gbps speeds – if they want to pay for them.
Hyperoptic is already up and running an providing full fibre connectivity in London, though only to limited premises.
Before this announcement they had 22km of cabling laid in Southwark, with this update promising another 40km addition to the full fibre network.
Southwark itself is pretty upmarket across the board.
Real estate fortunes are on the up and up according to local property experts, and the borough is no longer just a cheap alternative to the City.
Tech, media and telecoms firms are filling out office spaces in the centre while the streets have a happy, vibey feel. It's places like this that need and deserve a full fibre booster and Hyperoptic are bringing it around.
Hyperoptic, hyperquickly
Hyperoptic have moved (relatively) very quickly to roll out their full fibre infrastructure.
There are really only two major full fibre home broadband producers operating in the UK: Hyperoptic and Gigaclear.
Postcodes covered by this gigabit-capable broadband are still relatively limited. They don't tend to appear on price comparison websites. We're talking less than a couple of million homes who can access it at the moment.
But, there are signs of life.
The goverment is not investing enough in our opinion, but they are making moves.
MoreThurrock to include Hyperoptic fibre cables in new council properties
There is a general statement of intent to reward full fibre, for example, a CBE for Hyperoptic boss Dana Tobak in the Queen's 2017 New Year's Honours.
While the likes of rural community wireless firm Voneus have moved to partner with Gigaclear to bring 1Gbps internet to the countryside, it's whole councils that Hyperoptic are targeting.
Thurrock in Essex was one of the first. Back in summer 2017 1,700 residents got access to Hyperoptic's range of symmetric full fibre broadband.
The company is showing no signs of slowing down, either. Cash offers are coming thick and fast with investors ready to bet nine-figure sums on a brighter full fibre future.
Why Hyperoptic full fibre?
The way we talk about full fibre is changing rapidly.
Only last year the accepted industry term to describe the tech was 'Fibre to the Premises', lumping in these new gigabit-capable connections with the likes of Openreach's 330Mbps G.fast.
"Fibre broadband" is a contentious term anyway.
Openreach's Fibre to the Cabinet makes up the vast majority of all the fibre broadband sold in the UK. But it's only part-fibre.
Sure, this type of connection – sold on the market today as "up to 38Mbps" or "up to 76Mbps" – uses some fibre-optic cables.
But the last bit of a Fibre to the Cabinet connection from the green street cabinet into your home is flaky copper, old tech that wobbles and slows down with standard electrical interference.
Full fibre, by contrast, uses fibre-optic cables for 100% of the connection. It's much more reliable than Fibre to the Cabinet, can produce similar upload and download speeds as well as topping 1Gbps, if that's what you want.
And in November 2017 the Advertising Standards Authority (wrongly, in our opinion) decided not to stop ISPs like Sky, BT and TalkTalk from advertising Fibre to the Cabinet broadband as "fibre broadband".
Still, cause for celebration for Southwark with this news. The hipsters will like it as it's another indication that their home area is ahead of the curve.
It'll take 10 years or more to get Hyperoptic full fibre available in 10% of UK homes.
The company themselves have set ambitious targets of reaching 5 million homes by 2025.
MAIN IMAGE: Stu Smith/CC BY-ND 2.0