Oculus Quest 2: Transforming gaming or threatening privacy?
The new Facebook-owned standalone VR system looks like a bargain, but will it come with hidden costs?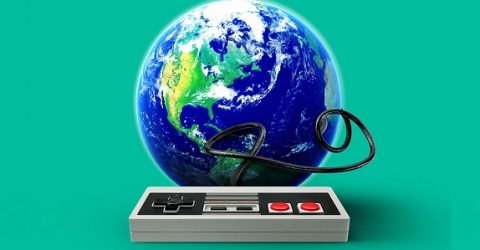 It's going to be a great Christmas for gamers, following announcements about the surprisingly affordably-priced Microsoft Xbox and Sony PS5 consoles.
More recently, it's been announced that the Oculus Quest 2 virtual reality (VR) headset will be available from just £299 at its UK launch on the 13th of October.
That price is for the 64GB version, while the 256 GB Quest 2 will cost £399. Both versions of the second-generation VR headset were expected to cost considerably more.
The original Quest was launched in May 2019, and more than $100 million of content was sold in its first year of release.
The lighter and more powerful Quest 2 comes with a host of upgraded features including a higher resolution display, cinematic sound and a longer battery life.
Users can also cast content to a compatible TV or the Oculus mobile app, to share VR experiences with friends who don't have their own headsets.
So far, so good. But because the Oculus Quest 2 is a Facebook product, you can't use it without a Facebook login.
Should I worry about using an Oculus Quest 2 with Facebook?
At the moment, probably not, unless you have your own reasons for avoiding Facebook.
Of course, many consumers are wary of Facebook due to its history of privacy scandals, and its voracious appetite for data collection.
There are several other VR headsets on the market, which Facebook refuseniks may prefer.
But even for those with no particular dislike of social media platforms, the mandatory social integration of the Quest 2 has begun to ring alarm bells.
At the moment, Facebook is positioning Oculus Quest 2 as a gaming machine, with native VR versions of Assassin's Creed and Splinter Cell due soon.
The new headset is easy to link to a PC via cable, letting players run games from a more powerful machine.
Indeed, Facebook seems to be sinking so much into the Quest 2 that some speculate it's a loss leader, intended to help Facebook force VR into the mainstream.
Facebook makes no secret of the fact that it sees potential for VR far beyond gaming.
It already has an Oculus for Business section, while Mark Zuckerberg has held management meetings in VR.
See alsoIs your broadband ready for the PS5?
Furthermore, the Oculus 'VR for good' web page shows a host of alternative applications, from healthcare and history to safety training and cultural experiences.
You can create a convincing virtual world with the Quest 2, but its unavoidable social media integration means you create and inhabit that world with other people while you're logged in.
And that gives Facebook a whole new world to track you in, and gather data from.
Virtual insanity
There is no suggestion that the Quest 2 contains anything sinister in the way of tracking or data reporting arrangements.
Facebook states on the Oculus website that you can either use your existing Facebook profile or create a new VR profile.
But if VR goes mainstream and becomes used for more than simply slaying medieval knights, the potential for stealthy data collection is obvious.
If VR headsets are fitted with eye trackers or devices to monitor physiological data, it'd be possible to simulate realistic events and record how users might respond in real life.
What's more, that data may be incredibly detailed.
In theory, headsets could report not only what you intentionally did, but also what you looked at and even how fast your heart was beating in response to specific visuals or events.
That could be useful information for retailers, marketers, service providers and even governments.
Of course, this is a scenario that has yet to play out.
On paper, the Oculus Quest 2 is simply an accessible VR headset that'll allow people to experience the wonders of VR without tethering. It'll transform gaming for many consumers.
But that link to social media is a little unsettling, and it may be worth bearing in mind as this developing technology is marketed in the run-up to Christmas.