NowTV named best for Christmas films
The platform's Sky Cinema Pass subscription beats all others for our festive favourites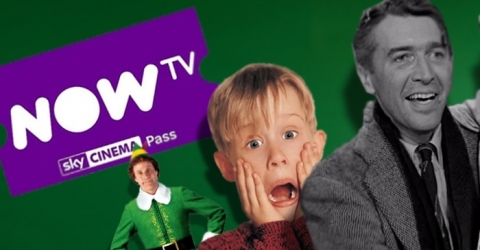 The BroadbandDeals Elf Report into the UK's favourite Christmas films has been published, and the results look good for NowTV.
The UK's favourite Christmas Films revealed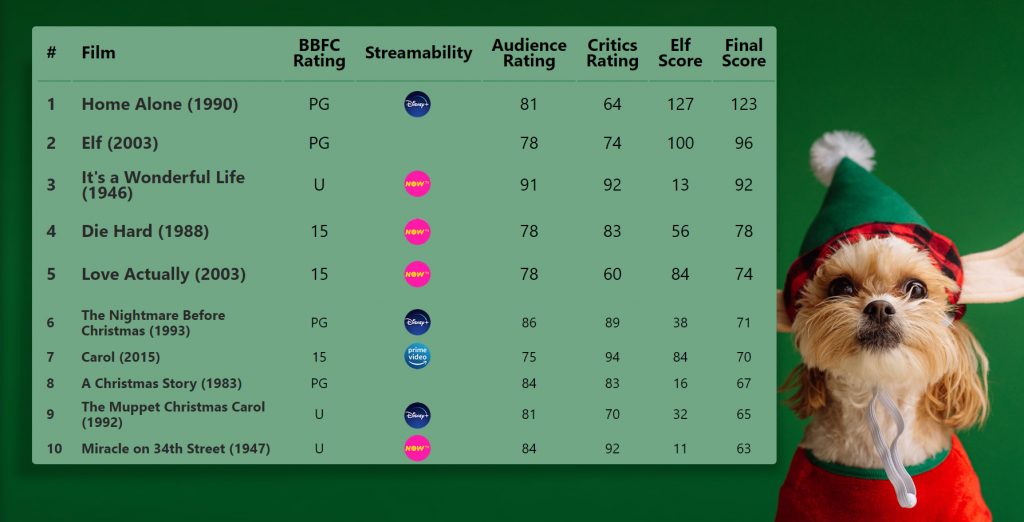 While multiple surveys have previously named It's a Wonderful Life as our top merry-maker, this new study, which takes into account reviews, search data and box-office, names Home Alone to the top spot.
It's been 30 years since McAuley Culkin first won our hearts as Kevin McCallister, so it's an appropriate tribute that he has claimed the Christmas crown in time for the anniversary.
Streamability
Aside from ranking the films, the report also looked into where each movie can be streamed in the UK.
While a surprising number are unfortunately unstreamable (legally at least), many of the best are available on one of the four big subscription services.
Disney+ : £5.99/month
Disney came in last place purely on numbers, with a disappointing 6 out of the top 50 films available to stream. However they have hugely redeemed themselves in the quality of their selection: Home Alone, The Nightmare Before Christmas, and The Muppet Christmas Carol are all Disney exclusives.
Home Alone 2 and The Lion, The Witch and The Wardrobe also bolster the Mouse's offering, and The Santa Clause is another big favourite with many. As the cheapest of the bunch, Disney+ may be the best choice for a lot of families.
Prime Video : £7.99/month
Amazon's video streaming service doesn't do much better on quantity, carrying only 7 of the top 50 movies.
The ones they do have also don't inspire too much confidence – the highest-ranking is Carol, and some may question whether that even qualifies as a Christmas film!
Netflix : £8.99/month
Netflix does a little better. The UK's most popular subscription streaming service boasts 8 of our favourite Christmas films, including several popular exclusives.
Nativity! has emerged as a cult hit for the festive season, and Krampus should satisfy those looking for a more gruesome take on the most wonderful time of the year.
With an impressive 19 of the top 50, the range of Christmas films here is pretty astonishing.
It's the only place to watch some of the big hitters like It's a Wonderful Life, Die Hard and Love Actually.
Favourites like Bridget Jones, About a Boy and Miracle on 34th St are also guaranteed crowd-pleasers.
Coming in at a hefty £11.99 a month, this may be one you don't subscribe to long-term, but for a Christmas treat, it can't be beaten!
Check out the full list to see where you can stream your own festive favourite!