Lockdown offers broadband customers time to renegotiate
Fast, dependable broadband is suddenly more important than ever.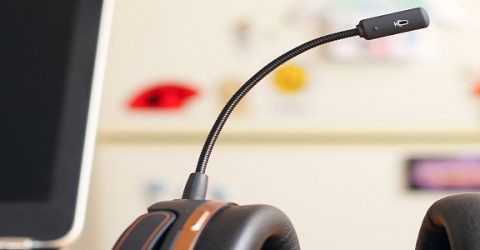 Chances are you've been spending a lot more time at home lately. And if you have, the importance of home broadband has probably been at the forefront of your mind.
When families are sequestered at home, with nothing to do other than squabble and stream box sets, dependable service and decent line speeds really matter.
And in the main, the UK's broadband providers are able to deliver acceptable – if not exceptional – line speeds and customer service.
As a result, the end of your existing broadband contract might not represent a cause for celebration.
Indeed, you might be disappointed and even concerned that your current contract (especially if it's a discounted or introductory one) is coming to an end.
That's because recent data from consumer body Which? suggests more than two thirds of broadband customers see automatic price rises when a fixed-term contract ends.
Even worse, these price hikes can be by as much as 89 per cent.
That's a significant extra financial burden at a time when household income is being squeezed like never before.
But what can you do if you want to negotiate a new broadband contract without the admin and inconvenience of switching supplier?
Your current provider may offer unusual ways to reduce costs, such as paying a year's line rental up-front or delivering a lower line speed than at present.
These are our tips for getting a new deal as good as your current one irrespective of who your existing provider is – starting with a couple of homework assignments…
How to negotiate a new broadband contract
Check which deals are being offered to new customers. If your chosen provider can offer certain services at a low price to new clients, it could afford to offer them to you as well.
Research competitors. Although companies aren't obliged to price match, they won't want to lose you to a cheaper rival. Quoting high-profile competitor deals may be useful.
Get in touch with your provider 14 or 28 days before your contract ends. As well as demonstrating your knowledge of your contract, it gives you plenty of time to negotiate.
Ask to be price-matched with the best new deal they're advertising. You shouldn't have to be a second-class customer, but they might be reluctant to agree. In which case…
Ring back and ask to leave. You should be transferred to a retentions team, who are given extra financial latitude to negotiate with customers planning to defect elsewhere.
Be polite but firm. State a realistic maximum budget, and don't start wavering. This is a negotiation, and your broadband provider needs your custom more than you need them.
Never accept the first offer. Expanding on the last point, nobody makes their best and final offer up front. Thank them for their efforts thus far, but ask for more discounts/freebies/upgrades.
Suggest compromises. If you're not getting great value from any part of your current package, dropping it shows you're keen to negotiate a new broadband contract.
Point out issues. Perhaps your line speed is disappointing, or you've had service outages. Politely listing grievances might lead to compensation, future discounts or a new router.
Don't be afraid to walk away. Switching is easy in today's competitive broadband market, and plenty of firms listed here on BroadbandDeals.co.uk would welcome your business.