Six of our favourite box sets to savour over Christmas
In a year that's seen some extraordinary new television, these are the series for binging on this festive season.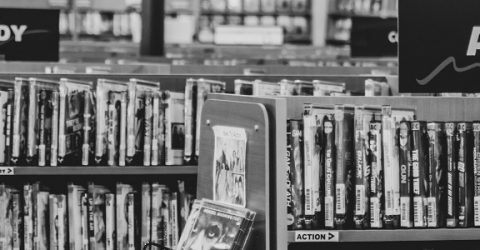 Although the on-off lockdowns throughout 2020 have been a cause of immense frustration and inconvenience, they have been slightly softened by some truly outstanding television.
Scriptwriters and showrunners couldn't have foreseen the captive audiences they'd be showing their content to, but we should all be grateful for their handiwork.
Being able to binge on a box set has been a rare comfort for people who've been furloughed, self-isolating, shielding or simply not allowed to see friends, colleagues and loved ones.
And for millions of people, the upcoming holiday period will see TVs providing some much-needed distraction and companionship.
These are six of the best box sets available to watch this Christmas:
Save Me/Save Me Too. Platform: Sky BoxSets/NOW TV. Number of series: 2
The second series of Lenny James's brilliant urban drama Save Me was released back in April, with all the original characters reprising their roles.
British drama doesn't get much grittier than a story of a kidnapped inner-city child, but nor does it get more character-driven or immersive.
Line of Duty. Platform: Netflix/iPlayer. Number of series: 5
Line of Duty's complex narrative about police corruption has attracted some of Britain's finest acting talent, and the season five finale was the most-watched TV show of 2019.
Belfast backdrops and mesmerising interrogation scenes are among the highlights of a drama which combines action and intrigue without sacrificing plausibility along the way.
The Crown. Platform: Netflix. Number of series: 4
Despite mounting criticism in the press of its Charles and Diana storylines, The Crown remains of the best box sets about affairs of state – both literally and metaphorically.
The fourth series came out in November, focusing on the 1980s, with all the exquisite period detail and socio-political references its devoted subjects have come to expect.
Chernobyl. Platform: Sky/NOW TV. Number of series: 1
There are only five episodes of Sky and HBO's Chernobyl, but if you haven't seen it yet, you're missing a programme that will leave you alternately shocked, enraged and uplifted.
It's won numerous international awards for its horrifying portrayal of Soviet nuclear disaster, becoming the highest-rated TV series of all time on IMDB.
Black Mirror. Platform: Netflix. Number of series: 5
Charlie Brooker's dystopian take on humanity's future has regularly proved prescient in its depictions of pig-fancying prime ministers and technology's ability to rate human behaviour.
The interactive Bandersnatch episode remains a high point in British drama, allowing viewers to direct a storyline which consistently ends in disaster for its main protagonist.
Upload. Platform: Amazon Prime Video. Number of series: 1
While America movies tend to dominate British screens, the sheer quality of domestic drama means there's only room for one Stateside series in our shortlist.
However. Upload deserves inclusion for its witty writing, engaging acting by a cast of relative unknowns and – like Black Mirror – its irreverent look at a tech-powered near-future.