Tips for home working during Coronavirus outbreaks
Don't get stuck in a rut during lockdown.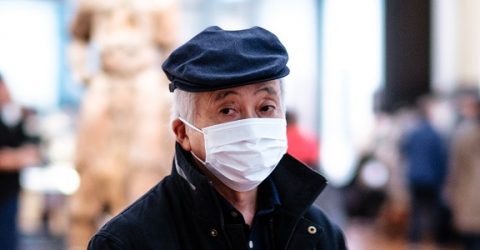 Whether you regard it as a threat to humanity or the latest media feeding frenzy, there's no question that the Coronavirus outbreak is having a significant impact.
Italian bands are cancelling performances at Australian rock festivals. Chinese nationals are being barred from entering Singapore. And a British citizen died while in Japan.
COVID-19 (to use its formal title) is spreading rapidly, and reported cases in the UK are continuing to increase despite the suspension of sporting events and self-isolation.
That's led the Government – and some companies – to recommend employees adopt home working during Coronavirus outbreaks in their area.
This makes sense. If you're not on the Tube, or helping yourself to the same canteen soup as everyone else, you're at far lower risk of catching or spreading COVID-19.
Admittedly, home working isn't always practical. Taxi drivers can't work from home, and nor can A&E nurses or police officers.
However, if your job entirely or primarily involves sitting at a computer, there may be scope for effective home working during Coronavirus self-isolation.
Here are our tips on making the most of a nine to five without any commuting, colleagues or Coronavirus…
Effective home working during Coronavirus
Try to find a quiet place to work. You'll be more productive away from the family. Keep the telly off, angle the blinds to avoid distractions, and avoid looking at your phone.
Use a desk. Balancing a laptop or tablet on your knee will cause various aches and pains. Try to adapt existing furniture like a dressing table, or invest in a cheap flat-pack desk.
Buy a supportive chair. Armless dining chairs and footstools won't give you the lumbar or elbow support you need. A decent ergonomic office chair can be yours for just £50.
Hardwire your computer to the web. Conference calls aren't the time for WiFi dropouts. Ethernet connections are faster and more stable, and Powerline extensions cover the whole home.
If your internet is slow, turn off devices. A Sky TV box can consume 5MB of data per second, while Hives and Alexas also gobble up bandwidth. You'll need the fastest connection possible.
Update all software. Whether you're using a desktop, a laptop or a Chromebook, fully update it with system and antivirus software. And on that subject…
Source key productivity software. If you don't have the programs, apps are a great substitute. You can get mobile versions of Office, Trello, Slack, Skype and many others.
Look for projects requiring minimal office resources. This might be strategic planning, report writing, recruitment or research. Hands-on workplace activities will have to wait.
Take regular breaks. Without office distractions, it's crucial to avoid over-tiredness from staring at a screen. Put the kettle on, make a phone call or step outside for some fresh air.
Stick to 9-5 working patterns. Don't be tempted to 'just' do an hour in the evening. Your home still needs to be a sanctuary from work, so leave the 'office' behind at teatime.
Some roles may demand specific hardware. Financial services personnel might benefit from a second screen and a docking station, while managers may need an HD webcam.
Always experiment with new hardware and accessories before starting to work from home, ironing out gremlins so productivity is assured from day one.
You might even start to cherish the absence of gossip and office politics, having exclusive access to the toaster, and avoiding stressful rush hour commutes ten times a week…