Twitter bans former KKK leader David Duke
Twitter is cracking down on racism after backlash for lack of action.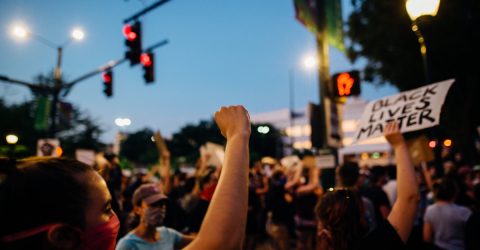 Hateful conduct.
After rising criticism of Twitter's inaction over hate speech the platform has finally taken some decisive action. This week the platform banned KKK leader and white nationalist David Duke for repeatedly violating rules about 'hateful conduct'.
Last week the platform came under fire for allowing UK rapper Wiley to continue a 12 hour anti-Semitic tweet tirade. They have also been pressured to take action against the promoters of the online conspiracy 'QAnon'.
As a result Twitter changed it's usage policy in March this year, to combat the spread of hateful content on the platform. The policy change means that users are no longer allowed to share links to articles that include 'hateful content'. The platform's terms also prohibit content that could be used to incite violence.
David Duke founded the Knights of the Ku Klux Klan in America in the 1970s. He is often cited as the face of racism and anti-Semitism in America. He has become so well known he was even parodied in Spike Lee's Oscar nominated BlackKKKlansman.
His last tweets give the perfect example of why he was banned from the platform. His penultimate tweet discussed "exposing the systemic racism lie". Another vowed to expose"incitement of violence against white people by Jewish-owned media". His last tweet link to an interview with Holocaust denier, Germar Rudolf.
Crackdown.
Twitter isn't the only platform taking action against hate speech; in June, Duke was also banned from YouTube. Reddit also updated its hate speech policy in the wake of the Black Lives Matter protests. This was in response to Redditors questioning the website's commitment to standing up against hate on the platform
Because of this backlash Reddit are banning many of it's 'subreddits'. These bans include the largest pro-Trump subreddit called "r/The_Donald", which had over 750,000 members. There has also been a purge of subreddits dedicated to the rightwing, online conspiracy, 'QAnon'.
However, this spate of banning isn't only directed at the political right. Subreddits for popular leftist podcast Chapo Trap House are also banned for consistently violating the terms. Other non political subreddits were also banned.
Keeping up appearances.
Social media platforms are on high alert for scandals at the moment. In the wake of the Black Lives Matter protests, social media platforms are under more scrutiny. Currently there is a US house committee looking into the regulation of big tech (including Facebook). So they're even more keen to be seen acting responsibly and decisively when it comes to hate speech.
Let's hope this new scrutiny leads to real systemic change and not just more lip service.