Why the HBO Max streaming service isn't coming to the UK
Lockdown has coincided with an unprecedented golden age of on-demand broadcasting - so where is HBO?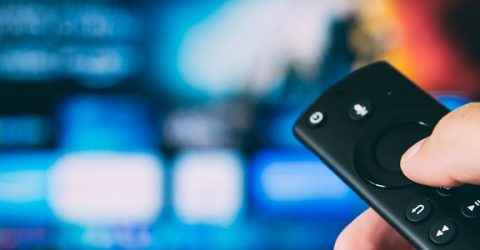 The ongoing lockdown caused by the Coronavirus outbreak has been a catastrophe for the economy, a tragedy for the families affected, and a body blow for mental health.
With tempers fraying and patience wearing thin, it's perhaps a blessing that lockdown has coincided with an unprecedented golden age of on-demand broadcasting.
Many families have survived the long months of restrictions and isolation by immersing themselves in box sets, documentaries and movies.
Yet many of the services now competing for our subscriptions only launched in the last six months.
The established duopoly of Netflix and Amazon Prime TV is being challenged by Apple TV+ (launched last November), Britbox (also November) and Disney+ (March).
Then there are Sky-based services including NOW TV, and other terrestrial platforms such as the BBC's iPlayer and 4oD from Channel 4.
Given this crowded marketplace, it's perhaps unsurprising that WarnerMedia's forthcoming HBO Max streaming service won't be coming to the UK.
But what does this platform consist of? And why isn't it going to debut on these shores any time soon?
Max power
If you attempt to visit the HBO Max website in the UK, you see a terse one-line message saying the service is not available in "your region".
Bypass these geolocation restrictions, and the website trumpets the fact its launch on May 27th will bring together most of the content owned by WarnerMedia and its subsidiaries.
That means every episode of every HBO series, including The Big Bang Theory, South Park, The West Wing and the rebooted Doctor Who.
The movie collection includes classics (Casablanca, When Harry Met Sally) and more contemporary titles (The Matrix, The Lord of the Rings).
HBO Max will host kids shows from Cartoon Network and Sesame Workshop, while original content will include new episodes of Gossip Girl and Ridley Scott's Raised by Wolves.
Six DC Comics adaptations are scheduled for release – the first direct challenge to Disney+'s arsenal of Marvel content.
To access over 10,000 hours of content, an HBO Max subscription will cost $14.99 a month, which is significantly more than Netflix ($8.99) or Britbox ($6.99).
The latter represents especially good value Stateside, since Americans haven't already contributed to programme production costs via the licence fee.
Amazon Prime TV is harder to compare in terms of value, though its $119 annual subscription additionally guarantees next-day delivery on many ecommerce items.
So why isn't it launching in the UK?
The Disney Corporation carefully removed all its content from other streaming services, ensuring Pixar and Marvel content was exclusively available on Disney+ from day one.
HBO hasn't been able to replicate that process.
It already has syndication deals in place to show original content on Sky Atlantic and NOW TV in the UK.
Some of this material has even been co-produced by Sky and HBO (including Catherine the Great and the magnificent Chernobyl), meaning Sky has the legal right to broadcast it.
As such, there wouldn't be enough platform-exclusive material to make an HBO Max subscription justify its (potentially high) cost here in the UK.
It's likely HBO will also have to drop the price of its streaming service in America, where the unemployment rate has been estimated at over 20 per cent – the highest for over 80 years.
However, HBO's inability to disentangle itself from Sky will probably prevent that issue from arising on this side of the Atlantic.