Xbox All Access could change console gaming forever
Xbox All Access lets you buy a console like a phone, but will it change gaming?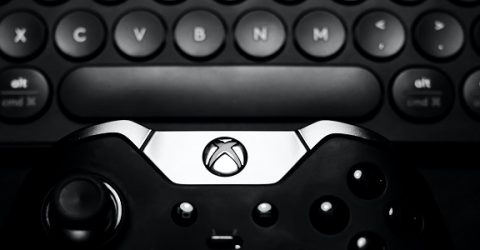 If you enjoy gaming, you've no doubt been anticipating the imminent clash of the new Xbox and PlayStation consoles.
The release of both next-generation consoles is due shortly, though Sony's official launch price for the PS5 is a fairly steep £359.99, even without a Blu-ray disc drive.
By contrast, Microsoft seems to have pulled off something of a coup when it comes to pricing and buying options.
Not only has it announced a low price of £249 for the entry-level Xbox Series S (the higher-performing Series X will cost £449, like the Blu-ray PS5), but both machines are available to buy in instalments.
The Xbox All Access package lets you have either console plus a Game Pass Ultimate subscription, without having to pay anything up front.
It makes buying a console akin to taking out a phone contract, and it could radically alter the gaming industry.
Access all areas
With Xbox All Access, you pay either £21 or £29 per month for the Series S/Series X respectively.
The agreement lasts for 24 months and there is no APR unless you miss payments. When those 24 months are up, the console is yours to keep.
The Game Pass Ultimate alone usually costs around £10 a month. It provides access to more than a hundred PC and console games, playable on multiple cloud devices.
Subscribers also get additional perks including early access to content, exclusive members-only deals and multiplayer access on console games.
Even for people who prefer to stick to a few favourite titles, this new subscription model may be tempting simply because it spreads the cost.
For gamers who can't stretch to a £449 up-front payment, All Access makes the higher-spec Xbox Series X an achievable proposition.
As with any credit commitment, it's important to do your research and study the small print.
However, that blend of manageable cost and access to lots of content could make Xbox All Access widely appealing.
Is Sony following suit with the PS5?
In a word, no.
Sony's two PS5 models are much closer in specs than the two Xbox series, and the only serious difference between them is the presence of a Blu-ray drive on one machine.
Sony's focus seems to be on optimisation, while Microsoft appears to be more interested in cross-market appeal.
MoreGet your broadband PS5-ready
Whether this gives Xbox the edge in sales terms will depend on many factors, including player loyalty and the popularity of its content.
While PS5 games can be optimised for a single specification, Microsoft is releasing consoles with substantial technical differences between models.
In other words, Microsoft is asking studios to create content that works across varying performance levels, meaning some titles may work on one Xbox console but not another.
Whether that affects gameplay (and sales) remains to be seen.
Could the subscription model alter console gaming?
A lot has changed in gaming over the past few years, with the likes of Stadia and Apple Arcade launching new ideas and shaking up the market.
A few industry figures have even claimed consoles will soon be obsolete, although similar claims have been made in the past with little accuracy.
Subscription models have proved popular in other forms of digital entertainment, with around 44 percent of US Millennials subscribing to video games and 52 percent subscribing to pay TV.
Many Xbox fans will find the Xbox All Access model comfortingly familiar.
Plus, the flexibility offered by a games pass that allows play across multiple devices is bound to appeal to the growing number of people using consoles as well as mobile devices.
At the moment, Nintendo's Switch is the only 'console' aimed directly at this group.
However, Sony seems to have less to gain from the subscription model. Its focus is on producing high-spec, optimised devices with a strong presence in VR gaming.
This could make a subscription model a less enticing prospect for Sony, though its ongoing strategic partnership with Microsoft means some cross-pollination may occur in future.