Zuckerberg commits Facebook to Private Messaging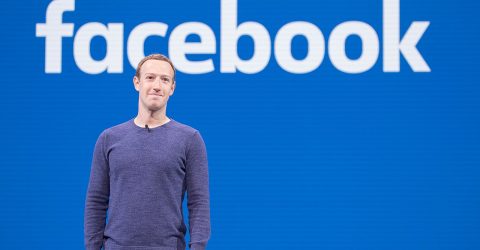 In a lengthy blog post Facebook's somewhat beleaguered CEO Mark Zuckerberg has committed to end-to-end encryption – so-called 'Private Messaging' – across Facebook as a standard feature.
The lengthy blog explains that Facebook will take the WhatsApp model – referring to the encrypted messaging app acquired in 2014 by the social media behemoth – and will look to make SMS messaging inter-operable across Instagram Direct, Messenger as well as WhatsApp itself.
The announcement comes as Facebook continues to face increasing criticism over its policies regarding data collection and its subsequent dubious practices of collating data and allowing brands to sell advertising against it. Facebook has spent the last two years embroiled in scandals such as with Cambridge Analytica and continued when Facebook was hit with the largest data breach in the company's history.
Zuckerberg said the encrypted services would become standard across Facebook's suite of messaging apps. This, he said would be enabled by the 'unification of the back-end technology that powers them'.
Mr Zuckerberg went on to state that Facebook, 'will not store sensitive data in countries with weak records on human rights like privacy and freedom of expression.' Countries such as Russia and Vietnam are demanding that tech platforms store user data locally, where it can be more easily intercepted by law enforcement agencies. This welcome move means Facebook is unlikely to be opened in China, at least for the foreseeable future.
One aspect he aired was in making messages more short-lived. The company, he said, would consider deleting messages after a month or a year and allowing a user to opt out if they wanted. In this Facebook may let a user set individual messages to expire after a few seconds or minutes.
Of course, when it comes to Facebook, there is a great business opportunity of embracing encryption across its platforms. In the blog post, Mark Zuckerberg says private, encrypted messaging tools will also create room for new business tools, especially, he notes around payments and commerce. The service he said will eventually become, 'a platform for many other kinds of private services.'
In the blog Mark Zuckerberg did not offer a time frame in which this brave new world will come into being, beyond saying it would be, 'over the next few years.' The cynics among us are not holding our breath as we have all been here before with Facebook's promises.
Facebook has one of the worst reputations on privacy among all the major tech companies, so it is welcome news that it seems they have learnt some important lessons from previous failings on customer data. That said, there is still a long way to go to redeem that reputation.
Image: Anthony Quintano