Comparing the UK's best streaming services in 2021
The UK's best homegrown streaming platforms offer a variety of content for all audience demographics, but competition – and choice – is growing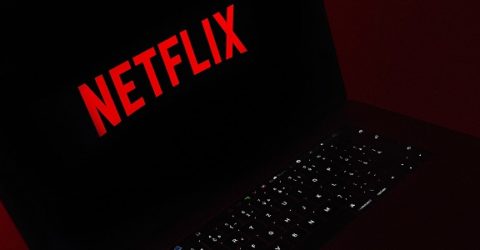 Despite being almost universally regarded as underwhelming, the conclusion of the BBC's Line of Duty drama last month did something extremely unusual.
It made almost 13 million people watch a live programme simultaneously, which is a real rarity in the age of streaming media.
Increasing broadband speeds have heralded a quiet revolution in media consumption, with streaming services augmenting (and supplanting) traditional TV scheduling.
However, each of the UK's best streaming services offers its own content, from originals and exclusives through to the broadcast rights to classic shows.
This is how the industry's home-grown big-hitters compare.
All 4
Surprised to see Channel 4's offering at the head of this list? You shouldn't be, since All 4 bills itself as offering the UK's biggest selection of streaming content.
Its repertoire extends far beyond Channel 4's output, which itself covers almost 40 years of original – and often ground-breaking – programming.
This is the home of foreign-language drama from Walter Presents, Vice shows such as The Shield, Adult Swim content like Rick & Morty, and US classics including Seinfeld and ER.
BBC iPlayer
No list of the UK's best streaming services would be complete without Auntie's offering, which works on everything from PS5 and Xbox consoles to Chromecasts and Apple TV.
Though ostensibly a catch-up service, iPlayer also streams content up to a year after first broadcast, while FX content from America is also hosted here.
You may not know that iPlayer also has a regularly-changing roster of free films available to watch, though these are prone to disappearing at short notice.
Now
The artist formerly known as Now TV is essentially an on-demand service for Sky content which doesn't require a dish or monthly subscription.
Instead, users purchase passes covering Sky's main broadcast genres (cinema, kids, entertainment) plus lowbrow Hayu reality platform and highbrow HBO content.
Picture quality lags behind the UK's best streaming services, but the affordability and flexibility of this build-your-own streaming service makes it a compelling option.
BritBox
Although it's been a success in America, Canada and Australia, BritBox remains something of a niche service here in the UK.
We recently reported that BritBox has reached half a million domestic subscribers, though the app remains elusive on many smart TVs and set top boxes.
Even so, £5.99 per month is enough to access a huge archive of quality British content from ITV, Channel 4 and Channel 5, as well as much of the BBC's finest output.
ITV Hub
Having undone much of the historic fragmentation (and competition) between networks, ITV has been able to invest in high-quality programming over recent years.
There are six main categories of shows – factual, reality, sport, children and comedy, plus ITV's specialism of home-grown dramas.
However, you'll spot numerous ads for BritBox across the ITV Hub, reflecting the gradual migration of content away from free-to-stream platforms like this one.