BritBox is 4 years old – has it been a success?
The launch of BritBox heralded a domestic rival to Netflix and Amazon Prime Video, but a lack of accessibility is hindering take-up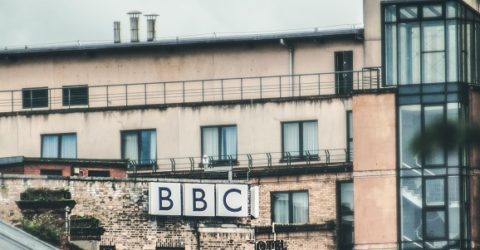 As well as inherent traits like supporting the underdog and queuing patiently, being British has always involved a degree of understated national pride.
We've historically absorbed and assimilated the cultural output of other nations with enthusiasm, so it's a source of real pride when British exports are also well-received.
And while popular music has historically led the way in terms of mass media output, we also generate some world-beating film and TV content.
Drama is a particular strong suit, from Humans and Broadchurch to Happy Valley and Black Mirror.
MoreWhere to watch the best of British Drama
Each of those series originated from a different broadcaster – Channel 4, ITV, the BBC and Netflix respectively.
Many of them have subsequently been exclusively published on BritBox, the home of domestic broadcasting.
But has this upstart streaming platform been successful?
British broadcasting content
Amalgamating the best output from the UK's four terrestrial broadcasters into one streaming service, BritBox debuted four years ago – in America.
Since then, it's become a respectably successful alternative to indigenous giants like Hulu and HBO, with Canadian and Australian versions launching in 2018.
Ironically, the UK platform didn't arrive until 2019, and many people still haven't heard of it.
That provides the first indication that BritBox hasn't set the world alight.
In part, this is because it's not the easiest platform to find.
You have to hunt it out on devices like a Chromebook or Amazon Fire TV stick, existing streaming platforms like the ITV Hub, or newer Samsung and LG smart TVs.
There are Android and iOS apps, and it's to be hoped Sky and Virgin Media add it to their app stores in the way they've included Disney+ (despite the latter launching more recently).
Double trouble?
It was announced last month that Amazon Prime Video now includes BritBox for the first time.
The same announcement revealed that there are 500,000 domestic subscribers, which is impressive considering most of these people are effectively paying twice for the privilege.
MoreTop streaming content to watch out for in 2021
After all, much of this content originated on the BBC, whose output is funded by the licence fee.
(The same applies to Channel 4 content to a lesser extent, though it's presented in an ad-free format, as are ITV and Channel 5 shows.)
It's easy to see why 2.6 million people in America have subscribed to BritBox, where it represents their only real opportunity to watch iconic British shows.
It's harder to justify the £5.99 monthly cost of a subscription here, especially as much of the programming inventory is already available on iPlayer and 4oD.
Even so, the 500,000-subscriber threshold was achieved ahead of schedule, meaning the annual loss of £59 million reported by BritBox UK in March could have been far worse.
It may not be a success just yet, but this home-grown streaming platform will hopefully come to rival giants like Netflix as it's rolled out across other international markets.