Cybersecurity breaches on the rise warns research
Report finds cybercrime threat to increase 70% by 2024!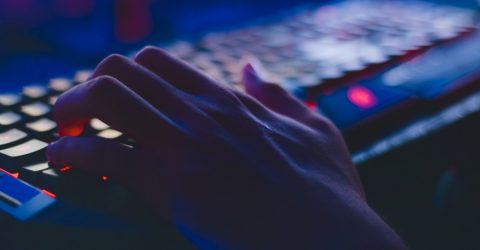 A new report on cyber crime and its impact on the economy has predicted cybersecurity breaches will increase by 70% over the next 5 years.
The paper, by UK-based tech researchers Juniper Research, looks at the changing face of cybercrime and new methods used to hack and breach systems. It found that cybercriminals are now using more sophisticated methods like Artificial Intelligence (AI).
Billion pound crime industry
The report warns the financial sector of risks for their customers if they don't adapt to new threats. In 2018, the government estimated that cybercrime costs the UK economy over £20 billion per year.
MoreSmall firms face catastrophic cybersecurity failures
It's no news that cybercrime is a huge problem for consumers. Just last year Action Fraud reported £34.6m was stolen from cybercrime victims in London between April and September 2018.
However the finding that we could see a 70% increase shows that businesses and consumers need to do a lot more to protect themselves.
Turning the tables
The paper predicts that cybercriminals will turn security systems' tactics against themselves, using the same AI technology to learn and breach firewalls. The rise of face-recognition tech for smart devices is also highlighted as a risk.
The increasing sophistication of 'deep fakes' will make it easier to use face recognition against victims. Most memorably seen in the viral video of Bill Hader doing impressions, deep fake technology is already terrifyingly convincing.
More5 Easy ways to improve your home security
What can I do?
Short of moving to a cave and only using cash it can seem like cyber crime will get you one way or another. Here are some steps to stay secure.
To keep your information and bank accounts as safe as possible you should never share your passwords. 
Change your passwords from time to time and don't use the same password for everything!
Use secure networks! Your home wifi is normally password protected, but did you know free public wifi is where you're most vulnerable to hacking? 
Use a firewall.
Never open an email or click / share a link you think is suspicious, no matter how funny the dodgy scam might be!
Stay up to date with the latest scams! There are always trends for new scams, if you know what they are you know how to avoid them!