Families get legal right to DEMAND high speed broadband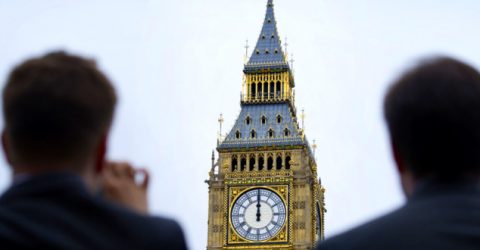 The government has announced that high speed broadband should be a legal right for every citizen in the UK.
Known as the 'Universal Service Obligation' or USO, the contract deems it necessary for every household and business to be able to access download speeds of at least 10Mbps by 2020.
10Mbps downloads are the current level at which Ofcom says is required to meet the needs of the average UK family.
But the government has been criticised for not being ambitious enough over the speeds required for the future.
As streaming video and heavy data use becomes more common among families, 10Mbps is not likely to truly represent the needs of households in the future.
BT snubbed
Ministers have rejected a voluntary proposal by BT to carry out improvements to broadband networks.
BT has come under intense fire from government and the public for its lack of investment and poor customer service.
BT said it would be able to reach 99% of the UK by 2020 with the other 1% within a couple of years.
But the government snapped the lid shut on that idea.
Instead they will go with what is called "a regulatory approach". It basically means that this minnimum of 10Mbps can be increased over time as the minimum speeds necessary for decent broadband change.
Where did this come from?
It was a promise made in the Conservative Manifesto: that by 2020 every home and business in the UK would have access to fast broadband.
The regulator Ofcom determined that speed to be 10Mbps.
Ofcom says that over 1.1 million premises, mostly in rural areas, can't get this kind of service at the moment.
Guide: How bad is rural broadband and what can you do?
The maximum speed an ADSL line can achieve – that's the oldest kind of broadband technology still on sale today – is 17Mbps.
But speeds vary so wildly that it's often not possible to retain stable enough connection to get online, let alone upload and download large amounts of data or snuggle up with The Crown on Netflix.
Revealed: 10 worst places in the UK for broadband
Speaking to Radio 4, Matt Hancock, Minister of State for the Department for Digital, said: "It's about having the right to demand it.
"If you don't go on the internet and aren't interested then you won't phone up and demand this. It's a bit like 100 years ago, if you didn't want a home telephone line, you wouldn't have written to the Post Office and asked for one."
But with just over two years to go to get this in place, there is still a vast amount of work to be done.
And the addition of a "cost threshold" for ordering decent broadband, for example in hard to reach areas or ones where the cost is too high to install new lines, will make rural communities nervous that a USO could ever actually benefit them.
Everyone at BroadbandDeals.co.uk will be watching the USO very closely.