How will Coronavirus affect broadband?
With more people working from home will broadband providers feel the pressure?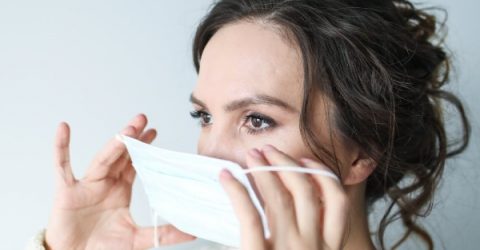 Pandemic panic.
The WHO has declared Coronavirus a pandemic, so understandably people are worried! A school in Kettering has closed with reports of a staff member or pupil testing positive. Many are worried about the effects on the economy, with school closures and even business closures causing huge disruptions.
Many business owners are now encouraging staff to work from home (remote working) to reduce the risk of transmission. Good news for those of us who can work from home! The commute to the sofa sounds much easier than a cold walk to the bus and a packed train. However, while remote working might make the commute easier, could you end up in an online traffic jam?
Traffic jam.
During the day you might notice your home broadband is a little faster than at peak times. Broadband providers have been open about the many factors affecting our broadband speeds. And the amount of traffic is a big factor! On days when there are big football events or new game releases there are often reports of slow speeds.
At the moment 1.5 million lucky Brits work from home. The UK government is anticipating 1 in 5 people being off sick or self quarantined in the coming weeks. So with more people working from home (and children off school!) there's going to be an increase in web traffic.
What might happen?
Homes and areas with lower bandwidth cable or copper-wire connections will be the worst affected. Households with lots of people sharing a single Wi-Fi signal will also feel the delays most. However in the US engineers aren't concerned, so should we be?
US 'cable companies' say they aren't too worried because the volume of traffic won't necessarily change. However, what will change are the patterns or areas of usage. Traffic will reduce from offices with powerful connections and increase from residential areas. The main issue for residential areas might be 'bottlenecks' developing at 'network nodes' where multiple lines converge.
Good news for Netflix.
It's not clear how much that statement from the US took what people use the internet for. Over 40% of UK homes use the internet for streaming and video. Two in five Brits say they mainly use the internet for streaming. So streaming makes up a huge portion of residential bandwidth usage. This is great news for streaming services! However it will also put much more pressure on networks considering business internet usage is centered around emails and browsing.
Takeaway.
Basically things are looking pretty bad both online and offline. Going to work might mean you catch Coronavirus. Staying at home might mean your internet is slower! (Priorities people!)
So what can we do? Well, the good news is that the UK have had a lot of investment in fibre infrastructure. This means the number of copper based connections are lower than ever. The implementation of 5G should also relieve a little network pressure.
The next few weeks will let us know how prepared our providers are for a global apocalypse. 2020, what a year!