Netflix scoop Game of Thrones creators
Benioff and Weiss sign to the streaming giant for 9 figure paychecks.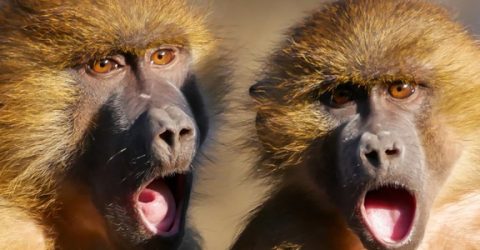 Netflix is spending big money to sign TV's top creators, and has forked out around $200 million to bag the duo behind HBO's Game of Thrones.
Benioff and Weiss were the targets of a bidding war between Netflix, Amazon, and Disney after parting with HBO. Game of Thrones has been a landmark series and a cultural phenomenon, raking in millions of viewers from around the world. It brought dark fantasy to a mainstream audience and won numerous awards throughout its 8-year run.
As showrunners and writers for all eight seasons of the show, Benioff and Weiss have shouldered much of the praise for Game of Thrones – and all of the criticism.
Sticking the landing
The final season of Game of Thrones had a notoriously poor reception from fans. After years of mystery and buildup, the show's conclusion was seen as rushed, sloppy, and entirely unsatisfying.
Many have pointed the blame squarely at Benioff and Weiss. Even though HBO offered 10 episodes, they cut the final season to just six. The show also suffered a dip in quality after Game of Thrones continued past its unfinished source material, A Song of Fire and Ice.
Fans may have been left with a bitter taste, but Benioff and Weiss have ridden their creation all the way to the bank. As well as being signed to Netflix, they're also making a new trilogy of Star Wars movies for Disney – set for release in 2022.
Even though Game of Thrones made a few odd steps in character and plot, there's no denying the incredible production efforts behind the scenes. With quality that outclasses Hollywood movies, Benioff and Weiss have shown that they really know how to make blockbuster television.
Netflix has also recently signed Ryan Murphy, the man behind American Horror Story, and Grey's Anatomy creator, Shonda Rhimes.
What to expect?
With some of television's biggest names behind the wheel, the future of Netflix content is looking exciting.
A basic Netflix subscription costs just £5.99 a month, and you can watch on one device at standard definition. Premium Netflix is more than twice the price, at £11.99 a month, but supports four devices at Ultra HD quality (4K resolution).
Netflix recommend a minimum 25Mbps speed for Ultra HD content. That means you're going to need a fibre connection on your broadband. Head over to our fibre broadband listings to see if you can upgrade your broadband, or even switch to a better deal than what you're currently on.