Strange places you can watch streaming content online
Streaming services are making it easier than ever to watch streaming content online wherever you happen to be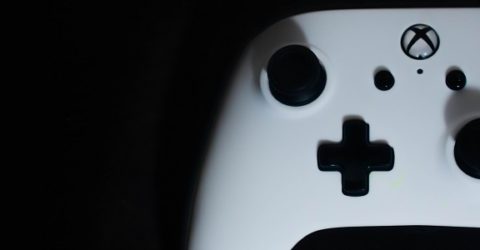 A combination of faster home broadband and the pandemic has turbocharged the already-rapid growth of streaming video services
The latest figures from Ampere Analysis suggest Netflix has around 14 million UK subscribers, with Amazon Prime Video boasting 12.3 million and Disney+ at 4.7 million.
Closer to home, there's the phenomenal success of the BBC iPlayer service, almost 5.5 million registered UKTV Play consumers and over two million Now TV subscribers.
The battle for eyeballs has intensified throughout the pandemic, and today there are more opportunities than ever to watch streaming content online.
While smart TVs and tablets are obvious destinations for enjoying a movie or box set, others may be quite unexpected…
Games consoles
Last December, BBC iPlayer was added to the Sony PlayStation 5 platform, making SD/HD/UHD content available from the PS5's home screen.
Arch-rival Microsoft already has the iPlayer app on its Xbox, alongside Disney+ and Netflix.
You can even watch Apple TV+ on Xbox, which is somewhat surprising considering Microsoft and Apple have been locked in a fierce hardware war for decades.
Aeroplanes
Around five years ago, there was a sudden flurry of media coverage about streaming services being introduced on long-haul airlines.
The story quickly died as logistical practicalities became evident, such as the challenges of limited in-flight connectivity speeds.
Instead, airlines developed their own content interfaces. Delta Airlines offers 300 films and 750 TV shows, while Emirates has won multiple awards for its in-flight entertainment system.
Blu-ray players
If you haven't abandoned physical media yet, many Blu-ray players allow consumers to watch streaming content online as well as from a disc.
As an example, Sony's UBP-X700 Blu-ray system offers Netflix and Amazon Prime Video, as well as YouTube and iPlayer. It even has a Netflix button on its remote control.
One reason why Blu-ray manufacturers are happy to host streaming platform apps is because even the highest-resolution stream's picture quality will pale in comparison with a Blu-ray.
Smartphones
Watching cinematic releases on a five-inch smartphone might feel unsatisfying, but some people are happy to view big-screen content on a tiny screen.
App stores are full of streaming platforms, with Google Play offering Sky Go and NOW apps alongside iPlayer, ITV Hub, All 4, My5 and all the American services.
We would recommend investing in high-quality headphones before attempting to stream media through a smartphone, however, since internal phone speakers are always feeble.
Libraries
Most public libraries have internet access, which can be either used for free or paid by the hour. Again, headphones are essential, this time to avoid disturbing other patrons.
Just ensure you're not allowing other people to watch content with you, which could potentially be classified as a public performance that requires separate licensing.
Finally, choose family-friendly content. A silent screen showing The Queen's Gambit shouldn't cause complaints from other library users, but Bridgerton is a different story in every sense…