The best streaming content coming in 2022
Staying in remains the new going out, and these new series could be among the best to stream as we enter year three of the pandemic.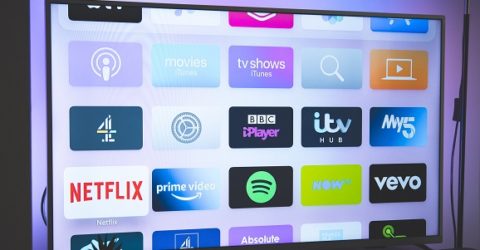 A year ago, we previewed the best shows and series which would reach our screens in 2021.
Not to be immodest, but we successfully predicted many of the year's biggest releases, while some of them were still being filmed or in post-production.
As yet another year dawns with social restrictions in place, many people will be turning to streaming media apps for entertainment through the winter months.
2022 may also be the year UltraHD streaming really breaks through, with more and more shows available to stream in the highest 4K and even 8K resolutions. Of course, you'll want to make sure you have a pretty fast broadband connection to handle the increased video quality – now could be the time to upgrade your broadband to a full fibre deal!
These are some of the most eagerly anticipated examples of streaming content in 2022 across the four main subscription platforms.
Perhaps inevitably, any guide to the best streaming content in 2022 has to start with Netflix, which remains the undisputed market leader despite growing competition.
Netflix
This year will see the end of Ozark, with its fourth season being released in two parts, and the culmination of the compelling Breaking Bad spin-off Better Call Saul.
Foreign-language series are growing in popularity, and All of Us Are Dead (a Korean zombie series set in a school) resembles a cross between Squid Game and The Walking Dead.
Fans of British drama will have to wait til November for Season 5 of The Crown, though the sixth season of Peaky Blinders and the second series of Bridgerton will be here sooner.
Amazon Prime Video
Last year, we reported that Amazon was spending around $1 billion on a Lord of the Rings TV series. You'll be able to decide if this was money well spent when it debuts in September.
Another huge-budget show is The Grand Tour, which should be debuting two specials this year, despite the production schedule being endlessly impacted by pandemic restrictions.
Amazon will bookend the year by releasing high-profile film spin-offs – the first season of Reacher debuts in January, and Mr and Mrs Smith starts its inaugural run in December.
BritBox
BritBox is something of an outlier in this list, when you consider most of its content has already been broadcast terrestrially in the UK.
Even so, its archive of older material is constantly increasing. Additions in 2022 encompass classic series like Coupling and The Saint, plus a specially remastered Ivor the Engine.
BritBox exclusives will include lavish period drama Hotel Portofino and documentary series Secrets of the Spies, while Sanditon will premiere here before being shown on ITV.
Disney+
Eternals is the latest in a growing roster of Marvel superhero series. Starring Gemma Chan and Angelina Jolie, this defence-of-humanity drama launches in January.
The Walking Dead concludes this year when the second tranche of Season 11 airs, while the latest Star Wars spin-off Obi Wan Kenobi makes its debut, anchored by Ewan McGregor.
New series of The Mandalorian and the 33rd season of The Simpsons are on the way, and we have to mention December's provisional release date for the endlessly-delayed Avatar 2 movie.