UK unis show off "robot Messi" 5G network at Mobile World Congress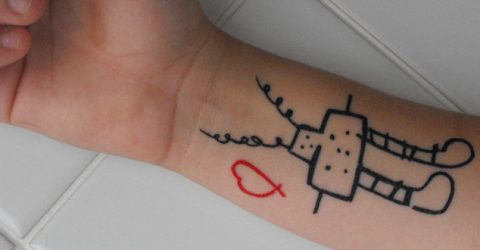 The three UK universities handed a £16m grant by the government are to showcase their end-to-end 5G network at the Mobile World Congress in Barcelona this week.
The Mobile World Congress is the industry's biggest annual exhibition and has already featured Samsung unveiling their 4K UHD S9 and S9+ flagship phones.
Big announcements from the likes of Facebook, Huawei and LG are expected to follow.
The UK's Department for Digital announced the multi-million pound investment in 5G back in August last year.
What is 5G?
5G is one better than 4G. It sounds silly, but that's not so far from the truth.
In truth, 5G is the next generation of mobile networking slated to produce data speeds 10 times faster than 4G.
In reality it represents a vastly greater leap in speed and data availability than when EE turned on its first UK 4G service in 2012, crushing 3G.
The first generation, now known as 1G, began in the 1980s with the first mobile phones to hit UK shores.
How fast will 5G be?
Industry standards will be in place for these mobile networks to make sure tech is fast enough to hold the 5G name.
According to the Next Generation Mobile Networks Alliance, 5G will be achieved when a network hits the following.
1Gbps minimum data speeds
99.999% availability
10Gbps speeds in built-up city areas
1ms round-trip latency
100 times more devices able to be connected at one time than 4G
Devices powered by 5G are not expected to be ready for commercial sale until late 2019 or early 2020.
But the promise of unprecedented speeds and ultra-low latency means the industry is frothing at the mouth with excitement about what's possible with 5G technology.
Most of it sounds like science fiction.
From delay-free multiplayer games to Skype and video conferencing between hundreds of staff at once, to 1Gbps data downloads to your mobile, all will be possible with 5G.
The universities of Surrey, Bristol and King's College London are collaborating to show off the best of what 5G can do.
At the Mobile World Congress researchers are promising a "meaningful display" of 5G's power and speed.
Robotic Messi
At one of the 5GUK stands in Barcelona this week, curious users can remotely control a 5G-connected robot football player.
This involves kicking a football in one place, the movement of which will be instantly replicated by the robot "foot" on a separate stand in a different exhibition hall some half a mile away.
Visitors can watch the results in real time.
And they say the robots aren't taking over. Good luck proving that one when 5G comes around.
MAIN IMAGE: Tiffany Terry /CC BY 2.0