Virgin 350Mbps boost faces off full fibre competition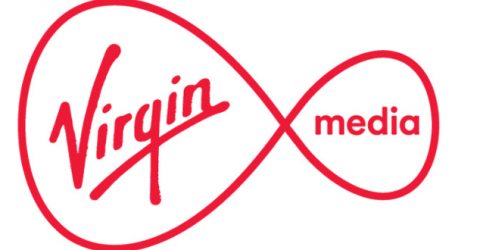 Virgin 350Mbps broadband is here. In the face of full fibre competition, Virgin is pushing its top level speed package speed up from 300Mbps to 350Mbps.
That means anyone who already has a Vivid 300 package with the broadband giant will get an automatic boost of an extra 50Mbps download speed.
Virgin has been offering the free upgrade to existing customers since mid-2017.
But the deal has not been visible on Virgin's website, nor has it been actively advertised.
This week marks the first time that new customers hankering after the fastest download speeds will get the chance to break the 300Mbps barrier.
Uploads of at least 20Mbps are promised as part of the deal.
The package costs £41 a month until 28 March 2018, after which it'll revert to a slightly higher £48 a month, with a £20 activation fee.
No Broadband Package

No Landline

Month Contract

Set-up costs

£

0

£

0

(inc. new line)

No Broadband Package

No Landline

Month Contract

Set-up costs

£

0

£

0

(inc. new line)
The competition
Of all the ISPs on the UK market, Virgin has the fastest speeds with the widest reach.
Full fibre specialists Hyperoptic and Gigaclear offer speeds up to 1Gbps and can give you uploads at the same speed as downloads.
But their availability is tiny compared to Virgin.
Just 2-3% of UK households can receive full fibre at the moment, compared to 60-70% of homes and businesses in England, Scotland, Wales and Northern Ireland.
Virgin also has BT to think about.
BT's G.fast technology will pump up potential broadband download speeds to 330Mbps.
The business has announced its own plans to introduce triple-figure speeds of 152Mbps and 314Mbps along with money back if your speed drops below 100Mbps.
Full fibre
A number of providers have announced intentions to get into the full fibre game.
The much-maligned Openreach has committed to bringing full fibre to 3 million UK homes by 2020.
Perhaps one of the worst-rated standard broadband producers TalkTalk is now talking a big game, promising £1.5bn investment in this fastest new technology.
Vodafone has signed a £500m deal with business-focused network builders CityFibre, and we're seeing the fruits of that labour coming right now. Aberdeen, Peterborough and Milton Keynes will all get vastly increased speeds and choice through the extension of CityFibre's full fibre network.
All of this is good news for the consumer. More competition means more choice.
Whether Virgin will be able to compete with 350Mbps is up for debate. In a couple of years' time triple-figure downloads will be the standard, not the exception.
The question for Virgin is, with their own cable broadband network, how much faster can they get?