Virgin Media giving away powerful Hub 4 upgrades!
Virgin Media are offering some lucky customers a powerful new router.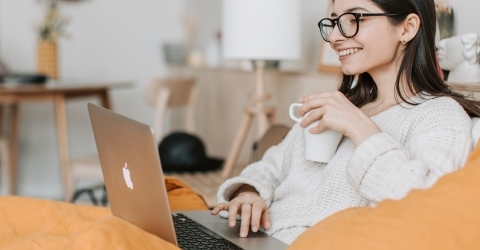 Turbo charged 4.0
Some very lucky Virgin Media customers are getting some very good emails at the moment. Virgin is offering select customers free upgrades to their turbo charged Hub 4.0.
The router is available through their 'Hub Swap' scheme which allows customers to upgrade to the new router for free. The scheme is now open for existing customers on different packages. The option to upgrade for free was previously only available for those on the top tier price packages.
Hub bub
Earlier this year Virgin Media said they would: "extend this offer later in the year so even more of our customers can benefit."
It now seems that the offer is being extended to those in areas with issues with wifi and speeds. Areas being offered upgrades seem to correspond to patches with high line use.
A Virgin Media spokesperson said of the move:
The name's Bond
The Hub 4.0 has the potential to improve the speed and reliability of customers on lower speed packages. This is because the Hub 4.0 can bond 32 channels to boost a broadband connection.
You're probably thinking "Bonding channels, what?". Well, it does what it says on the tin. A bonded internet connection is multiple internet connections (channels), bonded together to form a faster single connection.
MoreVirgin customers promised no more price hikes
The current Hub 3.0 can only bond 24 lines, so customers should definitely see a difference in their connection.
Hub me!
Like we said, the offer is only available to lucky customers. For now it seems to be being rolled out in high traffic areas, for the most part. The golden ticket email is being sent out over the next few weeks. So check your inbox for something like this from Virgin Media:
The e-mail says: "We are upgrading your current broadband kit for a new Hub 4. Your existing Hub will be automatically deactivated six days after the install date for your new Hub 4."
So if you have an email from Virgin Media, you should definitely jump at the chance! However, some customers have been able to request a new Hub if they have recently upgraded. So if you have issues with speeds or coverage it could be worth just asking for it!