What Virgin Media's Universal Credit broadband means for the industry
Virgin's new discounted offering is an innovative approach affordable broadband provision for low income households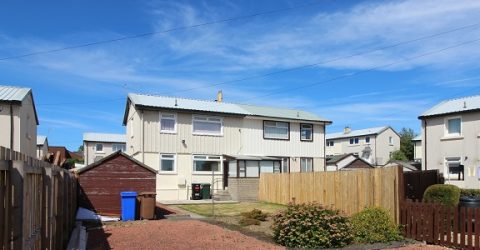 Six months into the Covid-19 crisis, there's little clarity on the full economic effects of the global pandemic, or the UK's questionable response to it.
It does look as though many pre-lockdown jobs may no longer exist, meaning large numbers of people will end up out of work.
As a result of attempts to simplify the benefits system, the newly jobless are likely to find themselves receiving Universal Credit.
However, Universal Credit is only worth around £5,000 per year for single claimants aged over 25, which means many new recipients will need to radically reduce their outgoings.
Historically, internet access might have been one of the first 'luxuries' to go.
Yet with our lives increasingly lived online, this increasingly resembles an essential utility, rather than a luxury.
ISPs have already identified that households experiencing a huge drop in disposable income won't be able to sustain the quad-play packages of yesteryear.
And some are launching dedicated packages to support families experiencing financial hardship.
A credit to ISPs?
Virgin Media recently announced the introduction of a dedicated broadband service specifically for people in receipt of benefits.
Virgin Media's Universal Credit broadband will cost just £15 per month when it launches later this year, with a promise of no price increases while benefits are being received.
Signing up is as simple as completing an online form and proving receipt of Universal Credit.
MoreVirgin promise no broadband price hikes for 2020
There's no fixed contract length, with customers entering into a rolling 30-day contract. That means they can upgrade their package at any time, or cancel without incurring any fees.
There are no data usage limits, and although it would barely tax most fibre optic cables, a 15Mbps connection is fine for streaming Netflix or Britbox while the kids do their homework.
In the debit column
Although they provide an essential service, ISPs are profit-making businesses with huge overheads and a constant need for ongoing investment.
As such, Virgin Media's Universal Credit broadband imposes a few restrictions.
Download speeds are limited to 15Mbps even if a connection could support far faster data transfers, while upload speeds are capped at 2Mbps.
There's an automatic 50 per cent price increase if the policyholder stops receiving Universal Credit but wants to maintain their package.
To begin with, this service will be limited to existing Virgin Media customers, so there's no immediate mechanism for people to leave other ISPs and migrate to Virgin.
HelpCan't afford broadband? Get a low-income discount now.
It also seems unlikely people midway through an existing Virgin Media contract will be able to downgrade, though the company hasn't explicitly stated whether this is possible or not.
There's no phone line included in the package, so existing customers will lose their landline. Virgin Mobile accounts can be entered into simultaneously, albeit at normal market rates.
Nonetheless, Virgin Media's Universal Credit broadband is a bold and positive step, which other ISPs will hopefully replicate (and improve on) as the economic storm clouds gather.