Disney wins the streaming wars during lockdown!
A new report has some unsurprising results...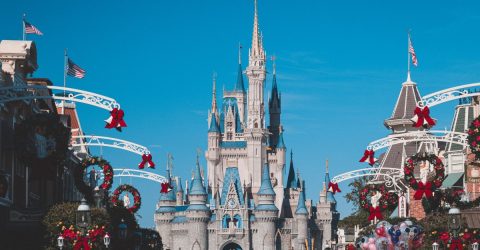 Stream scene.
Ofcom's Media Nation 2020 was released last week and it had some very predictable findings. With most of 2020 spent under lockdown, it's obvious that we would be more reliant on screens.
The report's biggest finding is that Brits spent 40% of our waking hours streaming or watching TV. It's unclear what percentage of that time was spent arguing over Tiger King!
Streaming services like Netflix or Amazon Prime had around 12 million new British customers sign up during lockdown. This is the most surprising news; it feels like there couldn't be anyone without a Netflix account in 2020!
These new sign ups weren't first time streamers, it was an additional 12 million subscriptions to extra services. A staggering 15 million Britons were already signed up to streaming services. So many of the 12 million people were signing up for Disney+ and Amazon Prime on top of Netflix.
A lot of people also returned to streaming services after deleting their accounts. Will power is useless during a pandemic!
Break it down.
Ofcom's report breaks down the way people have consumed the news and other media during lockdown. The average person in the UK spent around six and a half hours watching TV a day!
However it doesn't separate the purposes for watching. This six hour period covers entertainment and news consumption.
This might seem like a huge number, but it's only 90 minutes more than last year. That's right, even before lockdown most of us were watching 5 hours of TV a day! That's 35 hours a week, meaning TV is almost a full time job for most of us!
Disney always wins.
The biggest bump to TV watching time was because of the increase in streaming. Young people (aged 16-34) were streaming for at least two hours a day. So clearly Disney picked the perfect time to launch Disney+ in the UK! The service was launched the day after Boris Johnson announced lockdown in March.
The Ofcom report estimates that by July 2020, Disney+ has overtaken BBC iPlayer in popularity for kids aged 3 to 11. It's hardly surprising considering the amount of Disney and Pixar films available on the platform. BBC iPlayer's usage by children declined by over 20% during that time!
That's not the only competitor Disney has beaten out during the lockdown. Disney+ is now more popular than streaming service NowTV. It is only beaten out by Netflix and Amazon Prime Video. Prime Video comes free with Amazon Prime subscription, so they will always be one of the top dogs.