Has Disney+ been a success?
With millions of Disney+ contracts already taken out, the Disney Corporation's expansion into on-demand media has been an unqualified success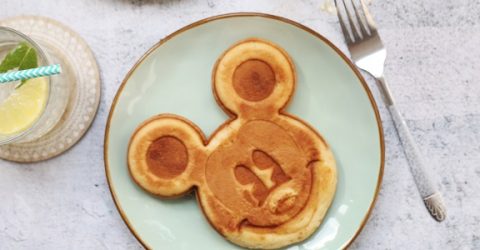 Disney+ is a classic example of an overnight phenomenon which was years in the making.
Perhaps surprisingly, the all-American Walt Disney Company chose the UK to trial a streaming service back in 2015, under the DisneyLife banner.
Despite achieving relatively low brand awareness and modest subscriber volumes, DisneyLife demonstrated demand for Disney content consumed via the internet.
Having made billion-dollar investments in streaming technology companies, and acquired key content from 21st Century Fox, Disney began developing an on-demand platform in 2018.
Disney+ debuted in America at the end of last year, with its UK rollout following in March of this year.
After withdrawing all its content from other streaming media platforms, Disney+ became the only place to watch a treasure chest of movies dating back to 1937's Snow White.
It's now the exclusive home of Marvel, Star Wars and Pixar movies, plus their accompanying TV series/shorts/animations/behind-the-scenes documentaries.
Curiously, the platform also hosts all National Geographic's archive content.
The service launched in the UK amid much fanfare, and annual Disney+ contracts were discounted to £49.99 a year for people willing to sign up at the launch.
(This has now increased to £59.99 for an annual contract, or £71.88 a year if you pay on a rolling monthly basis).
With the service now four months old, has this latest entrant into the streaming media sector managed to carve its own niche?
Plus size model
It's hard to dispute that Disney+ has been a success in the UK.
Having already absorbed existing DisneyLife subscribers, the platform launched the day after Boris Johnson placed us all under lockdown.
In the absence of education, work, leisure facilities and even opportunities to leave the house, this arsenal of family-friendly content couldn't have arrived at a more opportune moment.
By strategically withdrawing all their copyrighted material from every other streaming platform, Disney+ contracts became the only way to enjoy classic films and original series.
Almost overnight, Disney+ became one of the most downloaded non-gaming apps, receiving five million downloads in its first day of release across seven European countries.
(It remains unavailable in many European territories, with Scandinavian countries among those due to receive it on the 15th of September this year.)
Nonetheless, its success in Europe replicates that seen in America, where it achieved ten million subscribers within one day of launch.
And in the UK, Disney+ has swiftly risen to become the third-largest streaming video on demand service, albeit still some way behind the duopoly of Netflix and Amazon Prime TV.
According to a biannual survey from Omdia Consumer Research, it attracted 4.3 million subscribers within a month of launching.
With prices undercutting those of key competitors, the number of Disney+ contracts is likely to have increased considerably by then.
As such, it represents a success story which other streaming media newcomers like Britbox and MUBI can only watch with envy.