Hyperoptic full fibre 10Gbps broadband trialled in London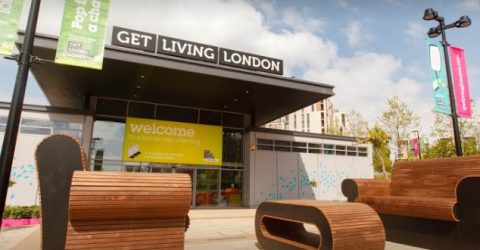 It's the fastest home broadband the UK has ever seen: full fibre provider Hyperoptic have successfully trialled 10Gbps broadband in London.
Engineers used an existing network at East Village, where athletes stayed while they prepared for the London 2012 Olympics.
The site has now been turned into 1,500 rented properties by private rental management company Get Living.
Hyperoptic showcased the 10Gbps home broadband test to show how a network that's already in place could be scaled up to cope with extreme download speeds.
10Gbps – or 10,000Mbps – is some 275 times faster than the average household can get. According to Ofcom the average download speed across the UK is just 36.2Mbps.
Revealed: Best places to live in the UK for fastest broadband
Hyperoptic founder Dana Tobak was made CBE in the Queen's 2017 New Year's Honours List, and it's perhaps not difficult to see why.
Tobak added: "We have carried out this trial to elevate the debate in a largely stagnant industry.
While the market incumbents focus on sweating their copper assets and lobbying the likes of the ASA to convince them that its acceptable to market their Fibre-to-the-Cabinet services as 'fibre,' we are proudly setting a new standard.
"With full fibre our customers across 30 UK towns and cities can enjoy symmetrical gigabit services today. This 10Gb test proves that our network can scale in the future."
Hyperoptic, along with CityFibre and Gigaclear, is a full fibre challenger to the Big Four broadband providers.
Old tech, slow tech
Because these firms build and install their own networks, they don't need to rely on BT's old copper-based architecture. In general, the fastest speeds that BT-based broadband can provide is 'up to 76Mbps'. This technology is known as Fibre to the Cabinet, or FTTC.
It has other limitations, including not being able to offer the same download and upload speeds.
MoreHyperoptic gift broadband to Birmingham children
Full fibre, by contrast is 'symmetrical' and so if you want to, you can get 150Mbps downloads and 150Mbps uploads.
The last part of the connection for Fibre to the Cabinet, from the green street cabinet into your home, can be copper or aluminium. It's common to suffer slowdowns or to see your connection drop out entirely with FTTC broadband.
By contrast, full fibre broadband uses fibre cables for the whole connection which means it can offer much more stable speeds.