Most common broadband complaints revealed
There are some surprisingly common reasons for complaining to your ISP, but these reasons vary from one provider to the next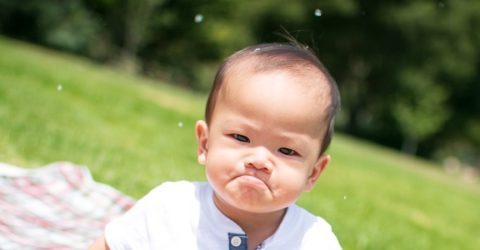 Over the last 18 months, we've all become far more dependent on home internet connections.
As a result, we've all become far more intolerant of issues with connectivity or billing.
From faulty routers to sluggish connections, there are plenty of common reasons for complaining to your ISP.
And a few weeks ago, an in-depth investigation by consumer champions Which? revealed what those causes are.
Read on to see if you can relate to their findings…
I wish to register a complaint
It's worth noting Which? didn't go into great detail about percentages or actual numbers among the 3,000 consumers it surveyed.
What we can divine from their research is that router problems comprised the biggest single cause of complaints among the customers of TalkTalk.
EE customers were more likely to be dissatisfied by slow speeds, as were Sky subscribers.
It's not to BT's credit that their complaints were evenly spread across issues as diverse as frequent connection dropouts and router issues.
Nor is it to Virgin Media's credit that they received the highest number of complaints about connection outages lasting more than an hour.
This was the single biggest source of issues among any ISP, though EE customers made the highest proportion of complaints about connections being offline for more than a day.
Interestingly, EE performed significantly worse in this survey than parent company BT, who recorded the lowest proportion of complaints out of the five companies profiled.
This might surprise people who've had bad experiences with BT in the past, but their hardware and connections now appear to be comparable with the best on the UK market.
Are these issues always the ISP's fault?
Not at all. In many instances, common reasons for complaining to your ISP involve issues you've inadvertently created, or at the very least contributed to.
Sluggish connectivity might be down to a particular device being full, old and tired, needing a reboot or being situated some distance from a wireless router.
That's why ISPs always ask customers to hardwire a device to their router with an Ethernet cable before troubleshooting begins, to rule out easily-remedied issues.
The router itself may require rebooting, firmware updates or simply upgrading to a newer model. Never ignore flashing lights – they're trying to tell you something.
Lost connections may be down to microfilters falling out of the wall or being damaged by wayward feet/pets/toys, especially if they're hanging along an exposed section of wall.
Finally, complaints about slow speeds may be because an ADSL connection is busy at peak times. That's especially frustrating if you're attempting to upload large volumes of data.
We explained a couple of years ago why download speeds take priority over upload speeds, and what this means for people on slower connections.