Tesco customers get triple value with NOW TV
Get the most out of your Clubcard points with streaming discounts.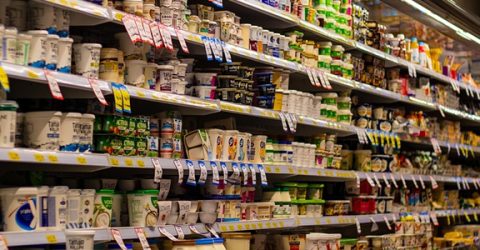 A new partnership between Tesco and NOW TV gives customers triple the savings with Clubcard discounts.
Now your groceries can pay for your streaming. Soon, Tesco's Clubcard points can be cashed out for any NOW TV product at triple value. That means just £3 of points could cover a whole month of TV.
Clubcard points are Tesco's long-running loyalty scheme, and reward frequent shoppers with 1p worth of points for every £1 spent with Tesco. Filling up your tank at Tesco's fuel pumps also awards points, but at half the rate.
Points can be used directly at Tesco for a quick discount, but this is equivalent to getting a small 1% cashback. The real value of Clubcard is in exchanging these points with Tesco's partnered companies for a much higher return.
Getting maximum value
Many of Clubcard's partnerships focus on discounts to expensive one-off splurges. Day trips, dinners out, hotels, and jewelry are big expenses that can be softened with a voucher or two.
But to get meaningful value on these pricey deals, customers need to horde thousands of points. This might keep you shopping at Tesco, but it'll take a good year or two to benefit from the scheme.
Being able to save money with a regular payment, like a streaming subscription, means that you get the full value out of your Clubcard points without having to wait years to blow them all on one day out.
What's on NOW TV?
The big advantage NOW TV has over rivals like Netflix and Amazon is the power to customise your streaming platter. Sky Cinema and Sky Sports are available, as well as general entertainment and dedicated children's content. NOW TV lets you easily tap into a wide variety of content, so there's always something for you to watch.
Not convinced? NOW TV offer a seven day free trial to try out a whole range of their content.
You can get an even better deal by bundling TV with Now Broadband, grabbing discounts up to 40% on TV passes.
No Broadband Package

No Landline

Month Contract

No Broadband Package

No Landline

Month Contract

No Broadband Package

No Landline

Month Contract
Unfortunately, Clubcard points cannot be used to pay for your broadband and calls. When the system goes live, Clubcard points can be added to your NOW TV digital wallet to be spent on any TV pass.
Loyalty schemes are a great way for savvy shoppers to save money, and adding a streaming service at triple points value is an easy way to shave some money off your monthly bill. You can check out the Clubcard website for the full list of ways to cash in your points.