The Feed: Virgin ruffle feathers with $40m deal on Amazon sci-fi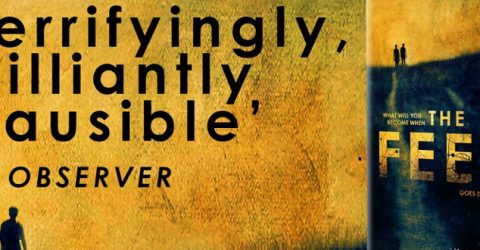 In a bold and direct challenge to the prominence of BT and Sky, Virgin has punted $40 million on production and exclusive rights to a new Amazon Prime sci-fi series.
Post-apolcalyptic thriller The Feed is expected to hit UK screens in early 2019.
Focusing on a family in near-future London, the series introduces a internet-like brain implant containing all the world's knowledge, as well as the ability to share emotions and memories instantly.
When users turn inexplicably violent and murderous, it all starts to go horribly wrong.
Scripted by The Walking Dead writer Channing Powell, based on the Nick Clarke Windo novel, and directed by Black Mirror helmer Carl Tibbits The Feed promises much.
It'll stream on Amazon Prime Video in the US and Canada put crucially will be exclusive to Virgin TV in the UK. Global production company All3Media will the distribute the series to the rest of the world.
It's a trend that could see ISPs investing in content to bypass broadcasters all together.
MoreThe best new streaming shows to watch out for
Mass congolomerate Liberty Global own Virgin Media, as well as All3Media.
Liberty's chief programming offer Bruce Mann said that taking advantage of the new distribution model "is a key part of our scripted strategy".
"We want large scale, ambitious shows about contemporary ideas that make a global impact and get people talking," he said, "so we were delighted Stephen and Susan brought us such a bold and thought-provoking series. Having the talented Channing Powell attached as showrunner is really exciting."