Who are the platforms bringing you the best of British drama?
It's box-set binge season - make sure you're not missing out on Blighty's drama gems!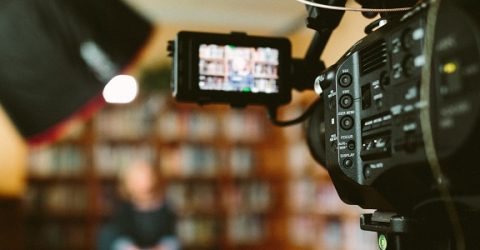 It's fair to say 2020 will not be remembered fondly, but amid political turmoil and a pandemic, we have at least been able to enjoy some magnificent television.
And while American-made films continue to dominate what's left of the British cinema industry, our screens are bursting with some of the best British drama ever produced.
The only problem in today's multi-platform age is finding it all.
Here's where to enjoy the best British drama series from recent years…
BritBox
Since its inception in 2017, BritBox has performed a welcome cultural reversal by selling the best British drama to audiences from America to Australia.
Despite having welcomed Channel 4 and Channel 5 onboard, BritBox's coffers remain dominated by the prolific output of the UK's two main terrestrial broadcasters.
As such, it's home to excellent series like Broadchurch, Happy Valley, The Murder of Stephen Lawrence and The Victim.
Netflix
Last week saw the fifth series of Line of Duty make its Netflix premiere, though it's also available to view on the BBC iPlayer.
This Belfast-based police procedural was 2019's most-watched TV show, and it remains compulsive viewing.
MoreThe best winter binges on Netflix and Amazon
Netflix is also the only place you can watch The Crown, Giri/Haji, SS-GB and the curious EastEnders spin-off Redwater, featuring Kat and Alfie.
Sky
In recent years, Sky has invested heavily in original content, producing some outstanding drama along the way.
Save Me and Brassic lead a roster of Sky and NOW TV-exclusive content including the box-fresh Brave New World and the horrifying-yet-fascinating Chernobyl.
There are also reboots of Das Boot and a fresh look at the life of Catherine the Great, played with relish by Helen Mirren.
BBC iPlayer
Despite persistent rumours of BBC Three's terrestrial relaunch, its content remains relegated to iPlayer services for now, including Good Trouble and Fort Salem.
You can watch high-profile BBC series here like Doctor Foster, Luther and Killing Eve.
The iPlayer service is also the only place where you can see Staged – filmed during lockdown, with David Tennant and Michael Sheen arguing furiously across video calls.
ITV Player
David Tennant pops up again on ITV Player in Des – a portrayal of serial killer Dennis Nilsen which will put you off boil-in-the-bag meals for life.
There are over 20 full series available to watch including Quiz, Endeavour and Tina & Bobby and Appropriate Adult.
However, the platform is increasingly directing users to BritBox, since ITV was one of the platform's co-founders.
4oD
Combining content from Channel 4 and E4, 4oD hosts a curious mixture of content, with new box sets like Adult Material alongside augmented reality and comedy shows.
Despite hosting the full canon of Misfits and Shameless episodes (the latter also available on Netflix), 4oD's drama quotient is decidedly thin on the ground.
That's because Channel 4 series like Kiri, The Accident, Deadwater Fell and The Virtues have already migrated over to BritBox, with more set to follow in the coming months.
Amazon Prime Video
Amazon's streaming service is not the place to watch British content, with virtually no original content on offer.
Pretty much the only concession to these shores is the inclusion of ITV Hub content –Honour, Liar and A Touch of Frost.
Otherwise, Amazon's drama content comes with an American accent, despite the presence of British stalwarts like Tim Roth in Lie to Me, and Andrew Lincoln in The Walking Dead.