Best shows coming to Netflix and Amazon to hibernate with this winter
The best escapism streaming platforms have to offer during winter under lockdown.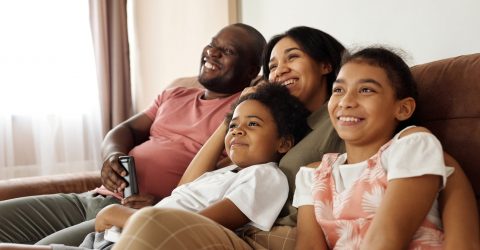 New to Netflix, Amazon and Disney+
The Flight Attendant | Netflix | 26th November
In this miniseries The Big Bang Theory's Kaley Cuoco plays Cassie, a flight attendant having a day from hell. Cassie wakes up in a hotel room with an unknown man who happens to be dead – and no idea what happened. The series is a dark comedy thriller based on the best selling novel of the same name.
The Stand | CBS All Access | UK Unknown yet
The Stand adaptation follows typical Stephen King characters and plots. You know, an impending apocalypse, villains with horrifying powers, the battle between good and evil. Just normal stuff! The all star cast includes Whoopi Goldberg facing off against Alexander Skarsgård's 'Randall Flagg'.
WandaVision | Disney+ | December
WandaVision might be one of the strangest shows streaming this year. Elizabeth Olsen and Paul Bettany reprise their characters (Wanda and Vision) from the Avengers films. At first the couple are living the suburban American dream, but they soon realise nothing is as it seems.
The Undoing | HBO | 25th October
Missing Big Little Lies? This show should tick a few boxes for you. Not only does it star Nicole Kidman, but it was also written by Big Little Lies writer David E. Kelly. The Undoing is adapted from a murder mystery novel about a marriage therapist and her missing husband. Bonus: Hugh Grant stars as her missing husband.
Truth Seekers | Amazon Prime | 30th October
Nick Frost and Simon Pegg have teamed up again for a horror comedy series for Amazon. Which doesn't really seem like something they'd do, but I suppose it's worth a watch. Truth Seekers is a series about a gang of ghost hunters who stumble upon a conspiracy which could bring on the apocalypse. If only Derek Acorah could make a cameo!
Returning
The Alienist | Season 2 | Netflix | 22nd October
We're back in 1800's New York. The grisly Sex and the City prequel is back and more disturbing than ever. Wait, Dakota Fanning isn't playing a young Carrie Bradshaw? Oops. Expect blood, brutality and brooding.
The Crown | Season 4 | Netflix | 15th November
Elizabeth Windsor, Diana Spencer and Margaret Thatcher. Three women who defined a decade for better, or well, actually mostly for worse. Season 4 brings about the Crown era we've all been waiting for.
The Mandalorian | Season 2 | Disney+ | 30th October
Is he going to take the helmet off? Is Baby Yoda going to drink another cup of tea? Are there going to be a billion memes spawned by it? Absolutely.
His Dark Materials | Season 2 – BBC / HBO | 16th November
Lyra and Will are finally going to meet. But will anyone actually care when Ruth Wilson's wardrobe is back on screen?
MoreWhere to binge the best of British drama
The Chilling Adventures of Sabrina | Season 4 | Netflix | 31st December
It's the final season for Sabrina and that gives us chills. COVID has prematurely called time on a few Netflix shows. Let's hope they can bring it back from the dead one day.