Unmissable streaming TV shows for 2020
Telly has moved online - let's dive in to the most bingeworthy releases due this year!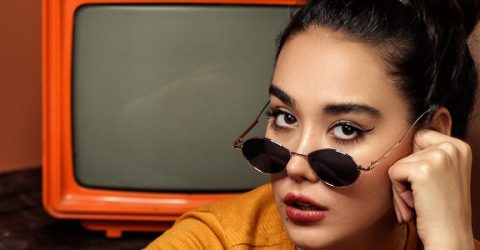 It's always intriguing to ponder at the start of a decade which programmes, movies and series might end up achieving historic status.
The Noughties gave us iconic shows like 24, Prison Break and The Thick of It, while the last decade will be remembered for Breaking Bad, Game of Thrones and the Great British Bake Off.
Of course, since 2010, streaming media has arrived. And that has led to a golden age of original television drama, as platforms attempt to woo subscribers with exclusive content.
In recent years, Netflix has been the undisputed champion of streaming film and TV, introducing millions of people to the concept of watching shows over the internet.
Until recently, its only real competition came from Amazon Prime – a less slick and intuitive platform, but one with marquee shows of its own like The Grand Tour and Mr Robot.
Yet with Britbox, Disney+ and Apple TV+ all entering the market either recently or imminently, these long-established platforms are being challenged like never before.
Amazon is responding with a raft of brand-new streaming TV shows, while Netflix is pinning its hopes on the continuation of series which have already proved popular.
These are the streaming TV shows to look out for in 2020…
Amazon Prime TV
James May: Our Man in Japan. Season 1. Airing: Now
The most cerebral member of the Grand Tour's presenting triumvirate, James May is renowned for his considered and genial presentation style.
There are rumours Our Man in…could become a long-running travel series, and the Japanese episodes certainly don't scrimp on cinematography, cultural investigations or weirdness.
Star Trek: Picard. Season 1. Airing: January 24th
Sir Patrick Stewart resumes his 33-year stint as Captain Jean-Luc Picard when his eponymous Star Trek series debuts later this month.
This ten-part series will be released on a weekly basis, covering Picard's post-Starfleet life and reintroducing characters from the much-lamented Next Generation show.
Treadstone. Season 1. Airing: Now.
Fans of Jason Bourne have been excitedly awaiting the launch of this series, which promises to shed some light on the activities of the mysterious Treadstone secret agent project.
Mirroring the city-hopping dynamism of the Matt Damon movies, Treadstone will also set the scene for a proposed sixth instalment in the Bourne franchise.
Utopia. Season 1. Airing: TBC.
American remakes of British TV shows rarely do the originals justice, so it'll be interesting to see how Amazon approaches Channel 4's high-concept drama.
The presence of John Cusack should reassure anyone worried the wit and style of the original might be lost, and there may even be a resolution to the British series' unfinished storyline.
Netflix
Hollywood. Season 1. Airing: May.
A period drama described as a "love letter to the golden age of Tinseltown", this series will be set during the post-war period in America's film industry.
Promising a cynicism-free look at when the silver screen really was magic, a cast of relative unknowns should enable greater suspension of disbelief than a more star-studded vehicle.
Ratched. Season 1. Airing: TBC.
If the name sounds familiar, it's because Nurse Ratched was a pivotal figure in One Flew Over the Cuckoo's Nest.
This series starts in 1947 and sets the scene for Ratched's nightmarish career. An ensemble cast will include Sharon Stone, Amanda Plummer, Cynthia Nixon and Sarah Paulson.
The Crown. Season 4. Airing: November/December.
Filmed immediately after season 3, the fourth series of Peter Morgan's royal drama will retain the same A-list cast of Olivia Colman, Helena Bonham-Carter and Tobias Menzies.
It'll cover the period from the late 1970s into the 80s, introducing us to the decade's two most powerful women – Margaret Thatcher and Princess Diana.
The Society. Season 2. Airing: TBC.
A cerebral take on dystopian YA dramas, The Society tells the story of teenagers left to fend for themselves when everyone disappears, and their town becomes cut off from the world.
With hints of everything from The Hunger Games to Lord of the Flies, expect more oblique philosophical references and youthful explorations of class/race/gender dynamics.